To celebrate your 2nd anniversary of being married, we've put together some ideas for gifts that represent your love for each other. Whether you want to remember your passion for each other, your affection for one another, or connect with a past memory together as a couple, there are plenty of creative options to choose from.
Traditional Wedding Anniversary Gift List
The Traditional Wedding Anniversary list shows Cotton and Straw are the 2nd year wedding anniversary gift themes.
Why two symbols? There are several lists that claim to be the 'official' traditional wedding anniversary gift list. This year, two different materials were shown from different lists.
Cotton
Using Cotton as a Gift theme
Cotton is by far the most popular choice for the traditional second-anniversary theme.
Gift Ideas based on Cotton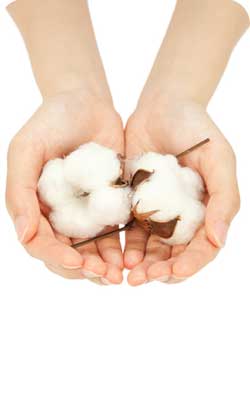 Given cotton's versatility, the choice of a gift is wide, below we've listed our top 5 ideas
Cotton Bath Robes with monograms
Cotton Shirts/ Blouse
Monogrammed Towel Set
What is the Symbol for 2 years of marriage?
Cotton is the symbol for 2 years of marriage. The anniversary symbol is typically the traditional gift theme and would also be used as a verb e.g. This is the Cotton Wedding or, this is also known as the Cotton Anniversary.
2nd year anniversary alternate symbol of Straw
Using Straw as a Gift theme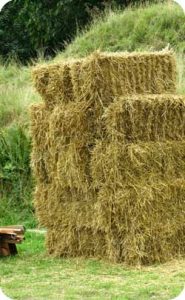 Some published wedding anniversary lists show the traditional gift for the 2nd year anniversary as Straw.
Unless your spouse is a farmer or keen horse lover then a basic bail of straw is not going to please them as an anniversary gift! As a suggestion we like the idea of pushing the term slightly and going with something like Strawberries; then you can go the whole hog and have strawberries and Champagne. Or perhaps try Raffia-type gift items, Raffia is a straw-like material and many gift items are made from it.
Gift Ideas based on Straw
Champagne & Strawberries
Love heart shaped Straw
Reusable straw in a case
Hay Bale Bean Bags
Straw Bale animal sanctuary gift certificates
Handmade Straw Hat (plus holiday voucher!)
A Contemporary or Modern Second year anniversary gift has a theme of China. If the traditional list is not for you then the modern alternative of China is an option.
China
Using China as a Gift theme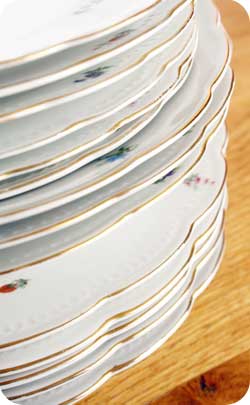 A 2nd anniversary gift is traditionally cotton, but the modern symbol is China. This means that you can buy your loved one a lovely vase, personalised mug or figurines, and as china gives a sense of beauty and elegance, it will take you nicely into the third year of your marriage.
Although the image is of China plates the theme does not have to be limited to the material, it is a theme after all. This could also incorporate the trip to China or simply a cosy night in with a Chinese takeaway!
Gift Ideas based on China
Personalised Chinawares are a great way to remember your wedding day for many years to come. As each year the wedding anniversary gifts will become more lavish and more unique, you can collect an entire range of new and exciting gifts between yourselves. The joy of confirming and affirming the wedding day, two years later, is something that all couples will relish and even on the run up to the 2nd anniversary day, searching for gift ideas and picking out presents is a fun time for both.
If you're looking for some really unique gift ideas, then think outside the box and get something made from China for the 2nd anniversary that is personalised or has a dedicated message to your husband or wife. This way, the anniversary gift can be kept for ever and ever, and will mean so much to both. Having a collection of wedding anniversary gifts from your 1st and 2nd anniversary and beyond will make you look back on your lives together and let you enjoy each and every year individually, especially as you have a perfect gift to remember each one..
Famous Chinaware Manufacturers: Spode, Wedgewood, Moorhouse, Royal Crown Darby.
Gemstone 2nd Wedding Anniversary Gift List
The Gemstone list shows Rose Quartz and Garnet are the gems associated with this Anniversary.
Rose Quartz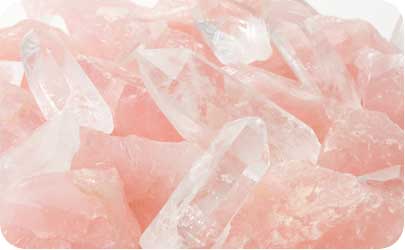 The Gemstone wedding anniversary list shows Rose Quartz is one of the semi-precious stones associated with the 2nd year anniversary.
Using Rose Quartz as a Gift theme
Lots of folklore and traditions surround gemstones, Rose Quartz is said to be the stone of unconditional love and infinite peace. Some believe it to be the most important stone of the heart, teaching the true essence of love. They say it purifies and opens the heart at all levels and brings deep inner healing and self-love!
Gift Ideas based on Rose Quartz
With Rose Quartz being a gemstone there is a strong leaning toward Jewelry of all types that incorporate the stone and are also perfect for gifting.
Pendant
Bracelet
Necklace
Tumblestone Keyrings
Rose Quartz can also be found in large crystal formations which gives rise to some great gift ideas that are not jewelry.
Desk Sets
Worry Stones
Love heart ornament.
Drink Coasters
Tea-light candle holders
Gift Tree
2nd year anniversary alternate symbol gemstone; Garnet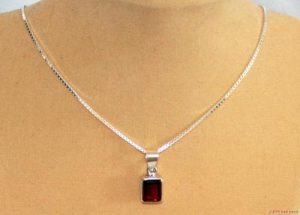 Some published gemstone anniversary lists show the gift for the 2nd year anniversary as Garnet.
Using Garnet as a Gift theme
As with Rose Quartz, Garnet being a gemstone there is a strong leaning toward Jewelry of all types that incorporate the stone and are also perfect for gifting.
Garnet however is not found in large crystal formations, so the available gift range is more single piece type of items or they are combined with other precious materials to accentuate the gemstone.
There's a lot of background information on garnet. One of the most interesting facts about garnet is that it was believed that it came in every colour except blue, but in recent years there have been cases of it being blue – although it's extremely rare!
A brief history of Garnet use
The history of garnet gemstones dates back to thousands of years before the birth of Christ, in or around 3000BC as a matter of fact. During the Bronze age, people used it mainly as a symbol of love and passion by burying the dead with it. As well as this, Greeks used it in battles on their equipment. One of the main reasons why the Greeks had garnet on their equipment was because they believed that it gave protection to whoever was wearing it, along with it being a sign for passion. (which they needed in any kind of battle)
Garnet gemstones have been traditionally associated with Royalty indeed in England in the royal family used the stones within their Roayl robes. Royalty that have worn garnets include Queen Victoria and Mary Queen of Scots.
Most garnets come in a colour that's quite close to red, but of course you can get them in pretty much any colour that you want. This is why garnet gemstones are associated with passion since it relates to the fiery nature of Aries.
Gift Ideas based on Garnet
Rings
Pendants
Ear Rings
Bracelets
Tumblestone Keyrings
Appropriate Flower Wedding Anniversary theme list for the second year.
The Flowers associated with the 2-year anniversary are Cosmos.
Cosmos
Cosmos are annual flowers that sit atop long, slender stems. Blooming from the summer through fall, they attract bees, and butterflies to your garden. You can grow Cosmos easily from seeds and they can even survive well in poor soil conditions!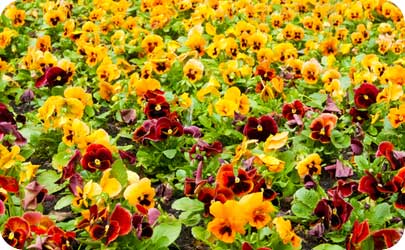 The language of flowers does not mention Cosmos however its family (Aster) is included as ' Afterthought' e.g. "I regret my impetuousness; do not take me too seriously."
Cosmos Flowers further details
Using Cosmos as a Gift theme
Apart for the obvious of giving a bunch of Cosmos flowers in a bouquet there are some other options. You can often find Cosmos flowers immortalized in art and jewelry as it's shape is great to make from other materials.
2-year Wedding Anniversary Gifts for your Wife
These are great gifts for your wife's 2nd wedding anniversary:
Gift Idea #1: Cotton or Straw
This is the traditional theme for a second wedding anniversary gift. The cotton or straw theme is about receiving something practical and comfortable. A new comforter set or pillow cases are great examples for Cotton. You can also use this to decorate your bedroom with new bedding. Another option is to get her a cotton dress or skirt that she can wear on special occasions. If you want to go with the traditional theme then you should get one of these gifts.
Gift Idea #2: China
The modern theme for a second-anniversary gift is China, which represents an appreciation of beauty and elegance. Give your wife a decorative piece for her dresser such as a picture frame or vase full of flowers (this will also match the cotton/straw/flowers theme). Another option would be buying her some jewelry such as earrings, pendant necklaces and bracelets (these also work well with gemstones). You could also get her a piece of art work such as a painting, drawing or sculpture that represents something meaningful between both of you.
You can get her a cotton or straw gift basket, or a china figurine for this anniversary. For example, you could get her a china figurine of her favorite animal (like a dog) or even an angel figurine.
You can also get something that has an emotional connection for both of you such as perfume or jewelry. A perfume bottle that has some sentimental value to both of you would be great. If she likes jewelry, then get her some new pieces that mean something special to both of you like your birthstones combined into one piece (or even just one piece).
2-year Wedding Anniversary Gifts for your Husband
If you're going shopping for your husband this anniversary we've got everything you need to make him smile.
The following gifts are perfect for your husband:
The Perfect Gift Idea: Cotton Boxer Shorts – Boxer shorts are one of the most comfortable pieces of clothing that you can wear. If you want something more personal, add some initials or names onto them so they're one of a kind! This is an excellent gift idea because it will make your husband feel special while also remaining affordable!
If you are looking for an idea of what to give your husband for his 2nd wedding anniversary then we hope you'll find something useful here.
Here are some more ideas: –
A cologne or aftershave set
A book of your favorite memories together
An engraved wristwatch or pocket watch
A pair of cufflinks
The Perfect Gift Idea: A Weekend Getaway – How many times have you heard "I want to go on a vacation"? If your husband wants to take a break from work, then this is the perfect gift idea for him. He will appreciate you taking the time to plan out his weekend away, especially if he has been working hard or stressed lately!
Second Wedding Anniversary Gifts for a Couple
Second wedding anniversary gifts for a couple can be a bit more challenging than first anniversary gifts, but it is not impossible to find something that will show your love and appreciation. Here are some ideas: -A wine gift basket -A romantic dinner for two at a local restaurant -A weekend getaway :
The perfect gift idea: A trip to the spa -If you want to go all out with your second wedding anniversary gift, then a trip to the spa is a great option. This can be a great way for both of you to relax and enjoy each other's company while someone pampers you at the same time.
2 year Anniversary Facts and Figures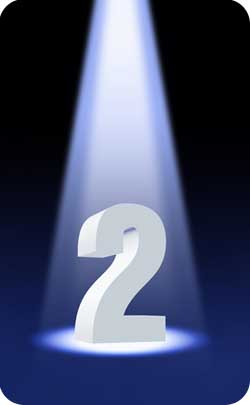 On the second anniversary of your marriage you would have been married for
730 days or
17,520 hours or
1,051,200 minutes or over
63 million seconds!
You achieved being married for over 1 million minutes in your 2nd year of marriage. You achieved this 1 year 10 months and 29 days after you wed.
During this time you would have shared, on average, over 5,000 hours of snuggle time (sleeping!) or 228 continuous days; assuming you don't work together you've been apart for over 4,200 hours (176 days) and have had over 1,500 meals together which equates to approximately 1,000 hours of continuous eating!
Check out how long have I been married to find out how long you've been wed.
What's Next?
Next year, being the 3rd Anniversary the traditional gift theme is Leather. The Modern gift theme is Glass and the gemstone gift theme is crystal. The appropriate flower is Fuchsia.
Last year, the 1st Anniversary had Paper as the traditional gift theme, Clocks were the modern gift theme and the gemstones were freshwater pearls. Pansies were the appropriate flower.