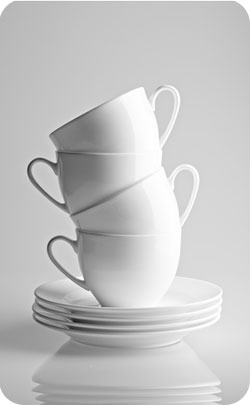 After you and your spouse have passed the incredible milestone of 35 years together, the 36th wedding anniversary might seem a little overshadowed by it all but it's still the anniversary of your wedding and buying your loved one a gift is something that you should do. There are many gifts that you could buy, but unlike other years, the 36th year wedding anniversary gift does not have themes or symbols attached to it. This simply means that due to the amount of years you've been together you'll know exactly what each other wants and you can buy a perfect gift. On our website we have a wide variety of goods and items to give you some ideas and inspiration so you can make an informed choice.
The 36th wedding anniversary gift can be anything you like. You could buy something for both of you to enjoy or something special for just your partner. As you will know from previous years there are flowers and traditional items connected to each year but the 36th year wedding anniversary doesn't. If your wife loves flowers then go ahead buy a beautiful bouquet so she knows you're thinking of her and those fresh flowers will brighten up your home too.
Although there aren't any traditional items to buy, you could opt for the modern-day equivalent that is associated with the 36th wedding anniversary and buy a gift made from bone china. This soft paste porcelain is stunning to look at and looks very regal and grand when placed in your home. As bone china was mainly made from Britain, you could buy a stunning chocolate cup made from Staffordshire or Stoke, and your loved one will know you've really pushed the boat out to buy it. The delicate china is lovely to look at and there are many ornate images and detailing on lots of the pieces. If you want some crockery that is used for special occasions, and what is more special than your wedding anniversary? Then the bone china is a great gift.
There aren't any gemstones associated with the 36th wedding anniversary but as you will know your wife very well, she might have a favorite gem that she adores. A ruby, an emerald or even a diamond? We have a wide range of ideas on our site that include lots of jewelry. Make the most of this special occasion and buy a stunning 36th wedding anniversary gift for your wife or husband to show just how much they mean to you and to show your appreciation.
Whatever you buy, take a look around our site for ideas and inspiration for wedding anniversary gifts so you can really make your spouse's eyes light up!
The 36 year Anniversary Facts and Figures
On the 36th anniversary of your marriage you would have been married for 13,140 days or 315,360 hours or 18,921,600 minutes which is over 1,135 million seconds!
During this time you would have shared, on average, over 98,500 hours of snuggle time (sleeping!) or about 11 years, 3 months; assuming you don't work together you've been apart for over 76,118 hours which is about 8 years, 8 months. You would have by now shared about 28,700 meals together which equates to approximately 1 year, 11 months of continuous eating!