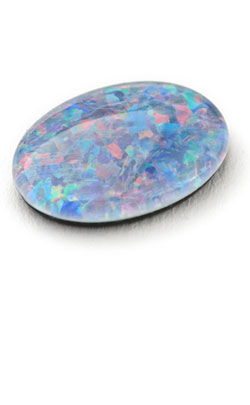 Your wedding anniversary is something really special to both of you and that's why it's important to show your appreciation of one another and buy a thoughtful gift for your special day. The 34th wedding anniversary gift is almost left up to you as there are no symbols or flowers associated with it, unlike other wedding anniversary years.
This means that you are free to explore your mind and think of something really beautiful to buy your spouse on the run up to the 35th milestone date. You know each other inside and out, so your wedding anniversary needs to have something special, something unique and wonderful that will be your own symbol of your love for each other. We have a wide range of ideas on our site to give you that added help of inspiration so you can buy something amazing.
For the 34th year wedding anniversary you could splash out and buy some jewelry or even some furniture for the garden that you've always been promising each other. Your wedding anniversary means so much to both of you and you should use this time to take stock and buy something so that you can continue to enjoy your lives together and spoil one another. Making sure you have nice things and items to enjoy yourselves is made so much better when you share them so buy something that both of you can enjoy.
There is one item that is associated with the 34th wedding anniversary and that is the opal. It's a stunning gemstone but it's more connected to the modern aspect of buying gifts for wedding anniversaries rather than a traditional gemstone that are usually connected to other years. The opal comes in many different shades from white to yellow, red to blue and even green or brown. A colorless opal is also available but with those stunning threads of color slicing through the gem more often than not people will opt for the colored ones. They are perfect for jewelry, maybe a bracelet, pendant or necklace could have opals integrated into them? Or you could buy a ring and both of you will remember this 34th wedding anniversary gift for the rest of your lives together. Make this day very special and buy a great gift so that you pay homage to your wedding day and all of the years you've been married together.
Whatever you buy as a 34th wedding anniversary gift, make sure you can both enjoy it. Although there aren't flowers or traditional items associated with the year, that doesn't mean you shouldn't buy some. If there are items that are missing from your home or need replaced, maybe the wedding anniversary is the time to do it?
The 34 year Anniversary Facts and Figures
On the 34th anniversary of your marriage you would have been married for 12,410 days or 297,840 hours or 17,870,400 minutes which is over 1,072 million seconds!
During this time you would have shared, on average, over 93,000 hours of snuggle time (sleeping!) or about 10 years, 8 months; assuming you don't work together you've been apart for over 71,889 hours which is about 8 years, 2 months. You would have by now shared about 27,100 meals together which equates to approximately 1 year, 10 months of continuous eating!