The 29th wedding anniversary is an important one as it marks the countdown to the 30th wedding anniversary. Unlike many of the other wedding anniversary dates, the 29th year wedding anniversary does not have any traditional symbols or materials associated with it, nor any flowers or gemstones.
This is quite unusual but it doesn't mean that you couldn't buy those for your loved one, especially if he or she loves certain types of flowers or gemstones. You can take advantage of the lack of associated symbols by choosing your favorite items from our website.
Modern 29 year wedding anniversary gift theme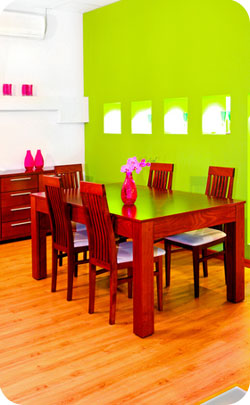 The only item that is associated with the 29th wedding anniversary gift is furniture. As you've been with one another for almost 30 years you will know exactly what the other likes when it comes to furniture.
Maybe take advantage of this and buy a love seat for the living room or some garden furniture if the warmer months are beckoning?
Whatever you choose there are hundreds of different types of furniture you can pick from, and as furniture is a modern or contemporary gift, you could splash out and buy something chic to make a statement in your home or even give it a make-over.
Whatever you choose to buy for your 29th wedding anniversary make sure you buy gifts that are memorable and your loved one will adore. If they love perfume or aftershave then buy some. If he loves furniture then buy your husband a modern-design desk, chair or table.
Something that is practical and beautiful at the same time. You will use the furniture almost every day so think of it as an investment and one that has special meaning for you as it was bought for your 29th wedding anniversary gift!
The 29 year Anniversary Facts and Figures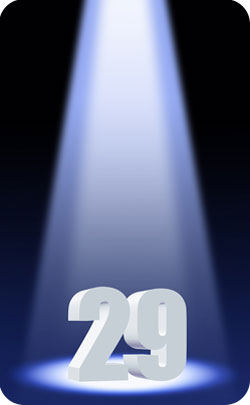 On the 29th anniversary of your marriage you would have been married for
10,585 days or
254,040 hours or
15,242,400 minutes which is over
914 million seconds!
During this time you would have shared, on average, over 79,300 hours of snuggle time (sleeping!) or about 9 years, 1 months.
Assuming you don't work together you've been apart for over 61,317 hours which is about 6 years, 12 months.
You would have by now shared about 23,100 meals together which equates to approximately 1 year, 6 months of continuous eating!
Despite there not being much in the way of traditional items for your wedding anniversary, you can make the most of the day and jet away for the weekend, have free reign to buy any jewelry or home accessories to spoil your loved one and make a real go at making this year's wedding anniversary gift something amazing. We have a wide range of products available on our website for inspiration and ideas for your 29th year wedding anniversary gift.
You gift choice this year will set up nicely for the 30th year anniversary which is only a year away, so make sure you have that in mind when you buy the 29th wedding anniversary gift.
What's Next
Next year, being the 30th Wedding Anniversary the traditional gift theme list suggests Pearls as the appropriate gift theme. The Modern gift list suggests Diamond Jewelry as the theme. The Gemstone Anniversary List offers no gift theme. The appropriate flowers are the Sweet pea.
Last year, the 28th Wedding Anniversary there is no traditional gift theme assigned as the appropriate gift theme. The Modern gift list suggests Orchids as the theme. The Gemstone Anniversary List offers no gift theme. Also there are no appropriate flowers assigned for the year.