It can be tough to pick the perfect 3-year anniversary gift for a loved one on their wedding anniversary. You want something special, but also meaningful. If you're stuck on what to get for your spouse, family, or friends on their third wedding anniversary, why not consider something made of leather? Leather is a traditional third-anniversary gift. As a symbol of strength and durability, leather makes it the perfect choice for a 3rd-anniversary present.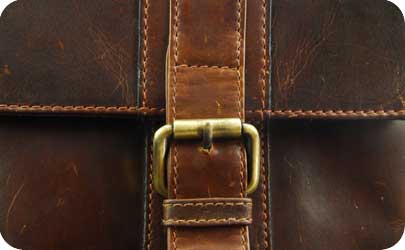 Leather Anniversary Gifts
Here are a few leather anniversary gift ideas to get you started:
Journal – Leather bound.
Leather watch strap
Leather Bracelet
Leather tote bag
Leather Luggage Tag
Leather iPhone case
Personalized Leather jacket
Activity-Based Leather Wedding Anniversary Gifts
There are some great anniversary gift ideas that you can enjoy as a couple based upon the leather theme.
Horse Riding
A night out at a Wild-West themed event
Tickets to a Baseball Game
Tickets to a Football Game
Motorcycle racing
Modern Third Wedding Anniversary Gift Ideas
For a third wedding anniversary, you might consider using the modern third-anniversary gift list theme and giving a gift made of glass. This could be something as simple as a vase or drinking glass, or something more elaborate like a chandelier or stained glass window.
Here are some gift ideas that you could purchase for your spouse: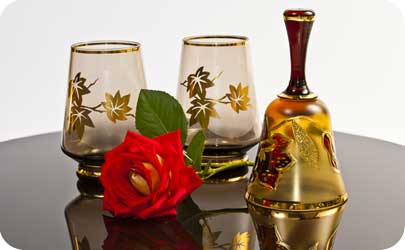 Vases – Vases are a wonderful gift to give to someone for their third anniversary. With so many types of vases to choose from, you will surely find a vase or two that your loved one will like! There is one thing to remember though if you are buying a vase, as a gift for a 3rd wedding anniversary and that is to give it to your spouse with flowers in it! Also, remember that you will more than likely have to buy a bunch of flowers every few weeks!
Mirrors – Mirrors are a great option for a third-anniversary gift. There is a wide variety of different types of mirrors that you can choose from including makeup mirrors, dresser mirrors, and so on. With so many different styles available, you will find the perfect one for your spouse.
Candleholders – Candleholders can be a great way to brighten up any house. A nice set of glass candleholders can improve the look of your home, and why not make your home more romantic for a special night on your anniversary.
Wine Glasses – Another gift idea for you is to buy a nice pair of wine glasses for both you and your spouse. What makes this gift even better than the rest of them is that you have to get a bottle of wine to go along with it!
Whatever you choose, make sure it is something your loved one will appreciate and use. After all, the best anniversary gifts are those that are both useful and beautiful.
Gemstone Wedding Anniversary Gifts List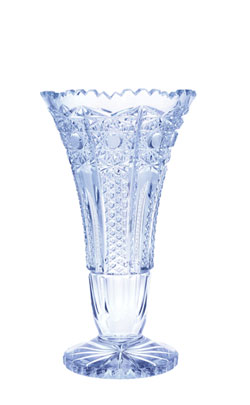 The semi-precious gemstone gift list shows Crystal as the perfect present for the third anniversary. There are different types of Crystal available
Gemstone crystals include Amethyst, Citrine, Rose Quartz, Rock Crystal, and Smokey Quartz.
Lead-crystal joins the Modern and Gemstone themes together so would be a great gift for celebrating three years of marriage.
Appropriate Flower for the third anniversary
Fuchsia is mentioned as the appropriate flower for the three-year wedding anniversary. Fuchsia is a family of flowering plants that consists mostly of shrubs or small trees. The first to be scientifically described, Fuchshia triphylla was discovered on the Caribbean island Hispaniola about 1697 by French Minim monk and botanist Charles Plumier during his third expedition into greater Antilles He named this plant after German scientist Leonhard Füchs. (Source: Wikipedia) Depending upon your location these plants can provide years for enjoyment.
What's a perfect wedding anniversary gift for my wife or husband?
Anniversary gift giving can be difficult, but it doesn't have to be. The key is to find something special that your partner will appreciate and use. Something thoughtful and from the heart can be just the thing your spouse needs and will love. You could consider giving a traditional gift related to the third-anniversary theme as above. Whatever you choose, make sure it is something your loved one will appreciate and use. After all, the best anniversary gifts are those that are both useful and beautiful.
Thoughtful 3 Year Anniversary Gift Ideas for Your Spouse
A wedding anniversary gift is a special way to show your partner that you appreciate all the happiness they've brought into your life. It's also a way to remind them of the promises you made to each other on your wedding day. By giving a thoughtful and meaningful gift, you can reaffirm your commitment to each other and celebrate your love for each other.
As the traditional material is leather there is a strong leaning toward leather-based clothing that you and your partner may enjoy. Also given the modern third-anniversary theme is crystal and glass there are a plethora of thoughtful ideas you can find for the perfect gift. A good all-around 3rd-anniversary gift that would be totally unique is a personalized flute to commemorate your third year of marriage.
When choosing the three-year anniversary gift for your spouse, it's important to think about what they will appreciate and use. Something that is both thoughtful and beautiful is sure to show your partner how much you care. Traditional gifts related to the third-anniversary theme can be a great option, or you could choose something unique that reflects your spouse's personality. Whatever you decide, make sure it shows how much you love and appreciate your partner.
What are cheap but effective ways to celebrate your three-year anniversary?
There are many ways to enjoy life's biggest moments without spending a fortune. After three years of marriage, you may well be early stages of family life within young children and hence cannot spend a lot of time or money on a unique gift.
You could create a romantic atmosphere at home for a three-year anniversary meal! Here are some ideas here to treat your other half,
Base it on a Wild West theme, so give it plenty of beans!
Base it on 3, groups of three, tripods, you could even farm the catering out and get third-party products! Arrange for a Three-course meal, have three glasses each, one for wine, one for water, and one for post-dinner drinks.
Get some Crystal Hot Sauce and cook up a modern gift of a cajun dinner meal, some ideas are on their crystal sauce recipe pages.
3 year anniversary Facts and Figures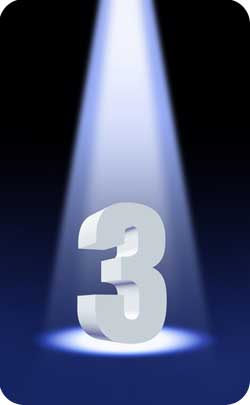 On the anniversary of your marriage you would have been married for
1095 days or
28,280 hours or
1,576,800 minutes which is over
94 million seconds!
You achieved being married for over 1,000 days in your 3rd year of marriage. This was achieved 2 years 8 months and 29 days after you wed.
During this time you would have shared, on average, over 8,000 hours of snuggle time (sleeping!) or 342 continuous days; assuming you don't work together you've been apart for over 6,300 hours (264 days) and have had over 2,340 meals together which equates to approximately 50 days of continuous eating.
What's Next?
Next year, being the 4th Wedding Anniversary the traditional gift theme list suggests Fruit and Flowers or Books as the appropriate gifts. The Modern gift list suggests Electrical Appliances as the theme. The Gemstone Anniversary List offers Amethyst and Topaz as the gift themes with the appropriate flowers being Geraniums.
Last year, the 2nd Anniversary had Cotton and Straw as the traditional gifts. The Modern gift was China and the gemstone gifts were Rose Quartz or Garnet. The appropriate flower was Cosmos.