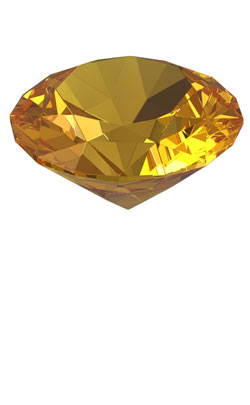 To make your wedding anniversary special, especially the 38th wedding anniversary, take a look around our site for hints, tips and ideas of what to buy your loved one. Celebrating the anniversary of your wedding is just as special today as it was all of those years ago and that's why after 38 years of being married you should really push the boat out and buy something wonderful for your wife or husband to understand just how much they mean to you.
Buying wedding anniversary gifts doesn't have to be difficult, of course, you'll want to impress your partner and the 38th year wedding anniversary might be overshadowed by the impending 40th year anniversary coming up but each individual year is a celebration of the years gone by and that special day. When it comes to buying wedding anniversary gifts you would normally expect a traditional item or symbol to be connected to the date but with the 38th anniversary there are none. There aren't any flowers that are specifically associated with the date but that simply means you can buy a stunning bouquet for your wife of her favorite flowers. If she loves pink roses or lilies, you can go ahead and order them so they arrive on your anniversary date.
There might not be any gemstones or traditional symbols attached to the 38th year wedding anniversary but there is beryl, which is a crystal that is very rare and formed from aluminum cyclosilicate. It's a stunning material that looks best in its raw form but it is made into jewelry and would be the perfect stone for a necklace or ring. Even after all of these years together it's easy to be complacent, but with our help you can show your appreciation for your wife or husband and choose from many of our fantastic ideas for a wedding anniversary gift.
Whether you choose beryl or a selection of flowers to be sent to your home for your wife, you can be assured that it will be a perfect gift. Everyone loves to receive gifts and if it's beryl there is almost always a story to go with it. For example, it's mostly found in Norway, Austria, Brazil and Colombia but there are some from the USA. Where it's from will affect the color of it, but you can be sure it will sparkle and look absolutely fantastic when the light catches it. They normally are colored green but there are blues and yellows as well as pink.
So, when you need a 38th year wedding anniversary gift choose a fantastic rock called beryl or mix and match our other recommendations from other anniversary years and buy your partner something really special this year.
The 38 year Anniversary Facts and Figures
On the 38th anniversary of your marriage you would have been married for 13,870 days or 332,880 hours or 19,972,800 minutes which is over 1,198 million seconds!
During this time you would have shared, on average, over 104,000 hours of snuggle time (sleeping!) or about 11 years, 11 months; assuming you don't work together you've been apart for over 80,347 hours which is about 9 years, 2 months. You would have by now shared about 30,300 meals together which equates to approximately 2 years of continuous eating!