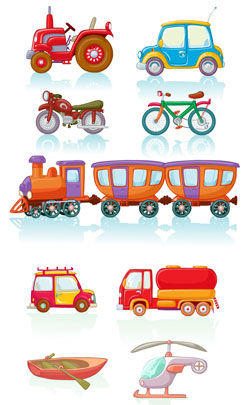 The 32nd wedding anniversary is often over-shadowed by the 30th, but it's still your special day that you and your spouse joined hands in matrimony and got married. That calls for celebrations and what better way to celebrate your wedding day than to buy a wedding anniversary gift. Buying the 32nd wedding anniversary gift is something you should put a lot of thought and effort into, and thankfully we have combined all of the most stunning, memorable and delightful gifts available and have them shown on our site.
Simply choose what you would like to buy for your husband or wife and make this year's wedding anniversary gift a really special item to remember. Although there are no traditional symbols or items associated with the 32nd year wedding anniversary, you should be aware of what your partner likes after 32 years together so you could buy something traditional or even buy something related back to when you first met. This will be a fantastic reminder of your young love when you first met and it will be a really special item to buy.
Unlike other wedding anniversary years, the 32nd does not have any flowers associated with it, but you could always splash out and buy a beautiful boutique for your wife to show your appreciation over the years. She'll love some fresh-cut flowers and if you have a look around our site you will see where you can get flowers delivered from, and be under no illusion, she'll absolutely adore a nice bunch of flowers as the 32nd wedding anniversary gift.
There is a gift that is associated with the 32nd year wedding anniversary and that is the giving of conveyances. So, if you own a property or are thinking of buying one to spend your retirement days in, then this year's wedding anniversary gift is the ideal time to buy it. Having somewhere really special to spend your retirement together will be the best gift she or he could receive and it might be time to release some of your savings to splash out on a fantastic villa or holiday home in Florida or wherever is your favorite place to go to.
When it comes to the 32nd wedding anniversary gift, although there are no gemstones connected to the date, you could go ahead and buy some jewelry or a nice bracelet for your wife to show just how much you love her and that you look forward to spending the next 32 years together.
Whatever you buy for the 32nd wedding anniversary gift, whether it's some stunning flowers, some nice furniture, home accessories or something really personal, remember that all of your inspiration has come from our website. If you really want to impress your partner and increase your lifestyle and future together, buying a holiday home or a retirement home couldn't come at a better time.
The 32 year Anniversary Facts and Figures
On the 32nd anniversary of your marriage you would have been married for 11,680 days or 280,320 hours or 16,819,200 minutes which is over 1,009 million seconds!
During this time you would have shared, on average, over 87,600 hours of snuggle time (sleeping!) or about 10 years, 0 months; assuming you don't work together you've been apart for over 67,660 hours which is about 7 years, 9 months. You would have by now shared about 25,500 meals together which equates to approximately 1 year, 8 months of continuous eating!