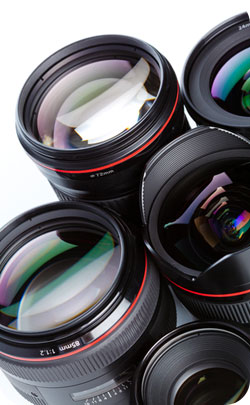 Congratulations on reaching your 48th year of marriage together. As you will know everything about each other and know what each other likes and dislikes, you might have some wedding anniversary ideas but if you're struggling to decide on what to buy for this special day of yours, we have some fantastic gift ideas on our website.
As you will know there are certain themes, symbols and materials associated with wedding anniversaries but the 48th year wedding anniversary does not have a traditional theme for it. That simply means that the choice is up to you of what to buy and with our help on our website, you can gain some inspiration of what to buy for your wife or husband on your 48th wedding anniversary.
Usually, there are flowers and gemstones associated with wedding anniversaries, but the 48th anniversary does not. This means that you can choose the flowers and gemstones of your choice and what your partner prefers. We have a great range of products and jewelry on our website for you to browse through and decide what to buy. If your wife's favorite flowers arrive on your wedding anniversary day then she will be overjoyed especially if you have them delivered to your door as it shows your complete appreciation for her.
There is one tradition that is associated with the 48th year wedding anniversary and that is optical goods. It's more of a modern version of a themed gift and that means that you could buy your partner some new prescription glasses, sunglasses or a new pair to replace their old ones. Buying new eyewear will give your partner a new look and a new lease of life, and they can get rid of their old ones.
As you can see, there are only optical goods that are associated with the 48th wedding anniversary but that doesn't mean that the 48th year wedding anniversary gift needs to just be something to do with eyewear or optical goods. You can still buy your loved one some beautiful flowers and her favorite gemstone as an anniversary gift, and thanks to our help you can take some of the guesswork away as we have a myriad of things to buy through our website.
When you really want to enjoy your 48th wedding anniversary, make sure you make a complete celebration of it and enjoy a nice meal together, buy some flowers and some jewelry to show your appreciation for one another over these past 48 years. With the huge milestone of the 50th wedding anniversary coming up soon, you have lots to look forward to!
The 48 year Anniversary Facts and Figures
On the 48th anniversary of your marriage you would have been married for 17,520 days or 420,480 hours or 25,228,800 minutes which is over 1,513 million seconds!
During this time you would have shared, on average, over 131,400 hours of snuggle time (sleeping!) or about 15 years, 0 months; assuming you don't work together you've been apart for over 101,491 hours which is about 11 years, 7 months. You would have by now shared about 38,200 meals together which equates to approximately 2 years, 6 months of continuous eating!