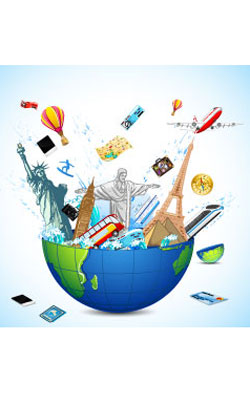 Here at anniversary ideas we have a wide and varied selection of wedding anniversary gifts to choose from, and as you've reached the incredible achievement of your 43rd wedding anniversary, you should really have a good look around and see what you can buy as a gift. You and your spouse have spent so much time together and know each other inside and out, and as the 43rd year wedding anniversary does not have a traditional material or symbol connected to it, the gift buying process is up to you but fear not we have a good selection to give you some ideas.
There are usually flowers that are associated with wedding anniversaries but not the 43rd. However, if your wife loves flowers or has a certain favorite then don't hesitate to buy her a beautiful bunch of red roses or pink lilies as they will really light up her face. All women love to receive flowers and even though the 43rd wedding anniversary doesn't have any connected to the date buying your wife some lovely flowers will go a long way to show your appreciation for her.
Unlike other wedding anniversary gifts the 43rd year doesn't have any gemstones connected to it whereas the 40th anniversary has ruby as its theme, it does mean you can simply have free reign to buy whatever types of jewelry, such as necklaces, earrings, rings or bracelets as you like. Buying her some jewelry for the wedding anniversary gift is something that she will treasure forever and every time she wears it, it can be a memory of your special day.
There is one theme that is associated with the 43rd wedding anniversary and that is travel. Everyone loves to go on holiday and what better way to celebrate your 43rd wedding anniversary by jetting off to warmer climates. You can revisit your favorite holiday destinations or you could even visit places that you might be thinking of retiring to. You could even set up some holiday homes or even a timeshare so you can really splash out for your 43rd year wedding anniversary gift. Whatever you do, make sure you book a stunning hotel room in a glorious location so that you can both enjoy yourselves and relax during your special day.
Although there might not be so many gifts and themes connected to the 43rd wedding anniversary, traveling or simply buying any gift of your choice and ones that you know your partner will adore is a great idea. Make sure you think about the gift wisely as this day together marks a very special time in your life and it's all yours to celebrate.
The 43 year Anniversary Facts and Figures
On the 43rd anniversary of your marriage you would have been married for 15,695 days or 376,680 hours or 22,600,800 minutes which is over 1,356 million seconds!
During this time you would have shared, on average, over 117,700 hours of snuggle time (sleeping!) or about 13 years, 5 months; assuming you don't work together you've been apart for over 90,919 hours which is about 10 years, 5 months. You would have by now shared about 34,200 meals together which equates to approximately 2 years, 3 months of continuous eating!