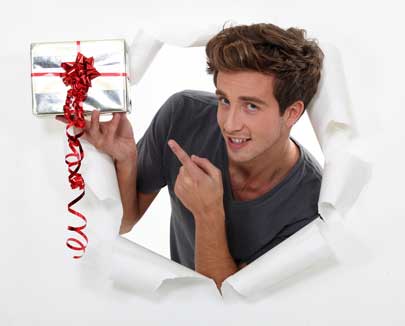 On Wedding Anniversaries it is traditional to give a gift to your partner or couples that symbolize the particular anniversary.
Typically these are made of a different material for each wedding anniversary year.
There are many Wedding Anniversary Lists that offer you the symbol associated with a particular anniversary year, the lists most people prefer to follow, for wedding anniversaries are:
The Wedding Anniversary lists have developed over the generations into the ones shown on the pages linked to above, some of the years have variations on the theme depending upon who has published the various lists. More history of how the wedding lists evolved is available on our Wedding List History page
Anniversary Answers
If you still have questions on how to celebrate or any other related issue then check out our
question and answer pages or if that does not answer it then contact us and we'll see if we can help.
Wedding AnniversaryIdeas Home
See what material is associated other wedding anniversaries, we found symbols for every year up to the fiftieth and every fifth year up to the 100th Anniversary. Surprisingly we've yet to find a couple celebrating this anniversary!
Free Reminder emails. You may think you'll never forget your wedding day, sure you may not however will you always remember it early enough to actually plan that special celebration? Our reminder emails can be sent up to 3 months in advance (you choose) so that you can start your planning.
We also provide details of other Annual celebrations check out what's coming up in the next few months.
Whilst we make every attempt to ensure the information provided is accurate errors do occur, if you notice one please let us know and we will correct it.