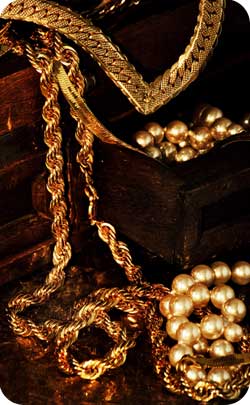 Congratulations should be forthcoming to any couple on reaching the 50th year wedding anniversary. It's really something to celebrate as spending half a century married is momentous. As a couple, you should both make the most of this special day and buy each other some wedding anniversary gifts.
Along with most of the other wedding anniversary years, there are certain symbols, items, flowers, and materials that mark the celebration. As the 50th wedding anniversary is so important, the selected theme of gold is certainly fitting.
What is the traditional gift for 50th anniversary?
The traditional anniversary gift theme for 50th anniversary is gold.
The 50th anniversary is a milestone in any marriage and as such, it should be celebrated with a bit of fanfare. The traditional anniversary gift list theme for this milestone would be gold.
Gold has long been associated with love, wealth and happiness. It is considered to be a precious metal that has stood the test of time since antiquity.
The Romans used gold coins as currency and today, there are even countries that use the yellow metal as their official currency.
Gold has also been used in many jewelry pieces, especially wedding bands and engagement rings. This makes it an appropriate choice for couples who are celebrating their 50th wedding anniversary together with their loved ones.
What is the symbol for 50 years of marriage?
Gold is the symbol for 50 years of marriage. Gold is a symbol of immutability, eternity and perfection. It has been regarded as the most precious of metals since time immemorial, and it is malleable, can be polished, and is glittering. In Christian symbolism, gold is a symbol for the highest of virtues: love.
What do you say to a 50th anniversary couple?
Whatever you say, say it very loudly, only joking!!
Here are some things you can say to a couple celebrating their 50th wedding anniversary:
Wow! You guys have been together for 50 years? That's so amazing! Congratulations!
Wow, time flies when you're having fun. I'm so happy for you both!
I can't believe it's been 50 years already! You have such a beautiful relationship—I hope my future spouse and I are as happy as you two are when we get married someday.
It must be hard to believe that you've been together for so long—but it seems like no matter what happens in life, you two always come back together stronger than ever before, and that's inspiring to me!
Congratulations on your golden wedding.
May you have many more years of love and happiness together.
I'm so happy for you both. I wish you all the best in your future years together.
Congratulations on making it through 50 years of marriage! I hope it's just the beginning of many more to come!
Congratulations on your 50th wedding anniversary—here's to many more years of happiness and joy!
Congratulations! It's a milestone, and it's a big one.
This is a big deal! It's an honor to be celebrating with you today.
I hope you have a wonderful time celebrating this milestone with your loved ones, and I wish you many more years of happiness together!
It takes a lot of effort to be together for 50 years. We're impressed!
On behalf of [company name], we would like to offer our congratulations and best wishes for many more years of happiness together!
How do you celebrate your 50th wedding anniversary?
When you've been married for 50 years, it's time to celebrate. If you're looking for some ideas on how to commemorate this milestone, here are some fun and creative options.
Have a "50th Wedding Anniversary" theme party.
Get married again.
Make a photo book or scrapbook of your marriage.
Write a love letter to each other.
Throw an anniversary dance party.
Go on a vacation together.
Visit where you got married
Have your wedding cake re-created in miniature.
Buy each other something special that has meaning (e.g., tickets to see your favorite band).
It's a milestone that few people reach, but it's also one that is often celebrated in grand style, with a party and gifts galore.
As you approach this special occasion, you'll want to consider all the details and make sure you have everything covered. Here are some ideas for how to organise your 50th wedding anniversary party:
Choose an event venue that's close to home.
Invite your family and friends who will be able to attend (and who won't be too busy).
Pick out a gift that reflects both of your interests and personalities as a couple.
Who should plan a 50th wedding anniversary party?
50th wedding anniversaries are a big deal. They're a milestone that deserves to be celebrated. You can't just throw any kind of party, though — it has to be special. If you're planning a 50th wedding anniversary celebration, it's important to know who should be in charge of making it happen. Here are some tips on how to make your event go off without a hitch:
Who should plan the event?
If your parents or grandparents are celebrating their golden anniversary, they might want to plan the whole thing themselves. This is perfectly fine as long as they're up for the task and they have enough help from others in order to pull it off smoothly. If not, then you may want to consider having someone else take over part of the planning process for them — even if that someone is yourself.
If you don't have experience throwing parties or organizing events, it's wise to consider hiring an event planner instead. They will take care of all the details for you and make sure your guests have a great time at your party!
Modern Wedding Anniversary Gift Guide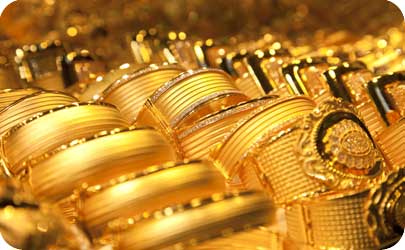 Your Golden Wedding, to give it its formal name, is both gold for the traditional and the modern theme. As gold has such a stunning look and can be used in many ways you shouldn't have difficulty finding the perfect 50th wedding anniversary gift for them. Gift guides vary this anniversary. The traditional gift for the 50th wedding anniversary is gold. The modern anniversary gift guide suggests gold jewelry. What better way to impress your loved one with some earrings, a ring, or even matching watches for each other.
It's obvious that the precious material that is associated with the 50th wedding anniversary is gold but it also replaces the gemstones that are normally connected with a wedding anniversary. This means that you can have a gold-themed day and spend time together with gold being used throughout.
What flower is for 50th wedding anniversary?
As with other wedding anniversaries, there are flowers connected to the golden anniversary. That means you can buy flowers online and have them delivered to your door. The flowers for the golden anniversary are Violets, which appear most in plant form. With their stunning colors and unique look, you can impress your partner with a lovely array of violets.
Also, there is a wide variety of Roses named especially for the gold wedding anniversary. These are typically yellow roses most suited for planters and would make a great gift.
Choose from our wonderful selection of gift ideas on our website and make the most of your special date together.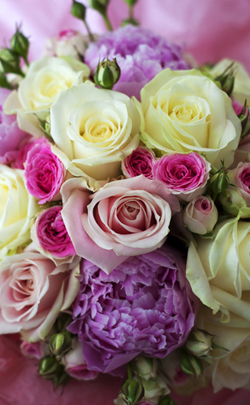 The 50th Wedding Anniversary Facts and Figures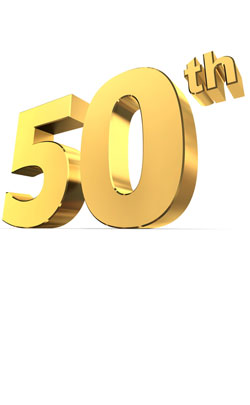 According to the U.S. Census Bureau, there are more than 9 million couples married 50 years or longer in the United States. That's a lot of anniversaries to celebrate!
On the 50th anniversary of your wedding day will have been together for:
18,250 days, or
438,000 hours, or
26,280,000 minutes, which is over
1,576 million seconds!
During this time you would have shared, on average, over 136,800 hours of snuggle time (sleeping!) or about 15 years, 8 months; assuming you don't work together you've been apart for over 105,720 hours which is about 12 years, 1 month. You would have by now shared about 39,800 meals which equate to approximately 2 years, 8 months of continuous eating!
One of the most celebrated Wedding Anniversaries
The gold wedding anniversary is one of the most celebrated wedding anniversaries. It is one of the oldest marriage life events recorded in history. Half a century also equates to a jubilee year which occur every 25 years and had significant symbolism in married life.
A traditional gift in olden times was to present your wife a golden wreath in the form of a headdress. This was often a prelude to a celebration with family members and friends of the special couple. Obviously the couple are the guests of honor with the host of the party being a family member. If they are lucky enough to have children then one or all could host it. If not then typically a sibling would step up.
Golden Anniversary Gift Ideas
There are so many golden anniversary gifts to choose you may feel overwhelmed and struggle to find the perfect gift! Fear not, we can help you choose that special gift that will bring joy to the couple celebrating their anniversary.
Here are some golden anniversary gift ideas to get you started:
Gold jewelry is a classic present for any 50th wedding anniversary and something that the couple can wear and treasure for years to come. Jewelers will often have special collections or ranges for golden anniversaries so it's easy to find something unique and beautiful.
A gold watch is another timeless gift option and can be a really special keepsake that the couple can use to track the progress of their anniversary year.
If you're looking for something a little less traditional, how about a gift certificates for a luxury hotel stay or a weekend away in a beautiful location? The two of you can spend some quality time together and celebrate your golden anniversary in style.
Gold coins or bars make for a really unique gift ideas and can be stored as a special commemorative item. You could also frame a picture of the two of you from your wedding day to complete the present.
Why not go with something completely different and get the couple a gift certificate for a spa day of pampering? They can enjoy some relaxation and luxury treatment to celebrate their 50th wedding anniversary in style.
Whatever golden anniversary gift you choose, make sure it's something that the happy couple will really appreciate and that'll remind them of your love and commitment to them. Congratulations on this momentous occasion and have a wonderful 50th wedding anniversary!
Personalized Golden Anniversary Gifts
There are so many companies producing personalized gifts nowadays you'll be able to make the gift truly unique by adding your own special message to the gift.
50th Anniversary Gifts for your parents
Your parents are probably reaching that age where they are starting to think about their 50th wedding anniversary. If they have not already started planning then it might be a good idea to get them a few ideas.
Firstly you need to decide if you are going to buy a individual gifts for both of them. If you have a great gift idea based upon their hobby or past times then an individual gift each may be the way to go.
Not sure what to buy for each of them, then maybe a joint gift is the perfect way to celebrate. Try and think about things that they have on their bucket list that you can help them achieve. Their 50th wedding anniversary celebration would be a great opportunity to surprise them with such a gift.
For further ideas please see our blog post 50th anniversary gifts for your mum and dad
In Conclusion
Commemorate your half-century together with a party, a gift that symbolizes the first half century of life together. Plan to renew wedding vows and then go on to celebrate you 50th anniversary with all the others who are witnesses to your love and commitment. You will know what your perfect wedding anniversary gift is when you experience it, when you see it and know it is right for you.
What's Next
Next year does not have any gift themes from any of the traditional, modern or gemstone lists. Indeed the next wedding anniversary to have any symbols associated with it is the 55th Wedding Anniversary and thereafter they only have symbols for every 5th year.
Last year, the 49th Wedding Anniversary there is no traditional gift theme assigned as the appropriate gift theme. The Modern gift list suggests Luxuries, any Kind as the theme. The Gemstone Anniversary List offers no gift theme. Also there are no appropriate flowers assigned for the year.