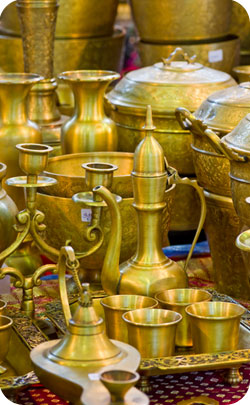 Traditionally, the 21 year wedding anniversary does not have any symbols or materials associated with it, but in more modern times, the theme of a great 21st wedding anniversary gift has been associated with nickel or brass. Those two elements are stunning metals that opens up the doors to a myriad of items and gifts that will be perfect for the 21st year of marriage.
Modern 21st Anniversary gift theme
When it comes to buying a wedding gift, you should already be well-experienced after the past 20 years, but as your anniversary is a special time for you to remember your wedding day and your wedding vows, you might need a little helping hand and that's what we can provide. Nickel is a stunning metal that can be found in many jewelry items and brass is perfect for home furniture or outdoor garden furniture.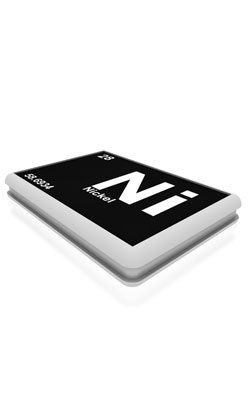 You could buy a gorgeous sculpture or a chic paperweight made from the metals and even have it engraved with the 21st wedding anniversary gift emblazoned upon it. Your partner is part of your life and has been for two decades, and now you're into the third. As such, you should find a way to make the wedding anniversary gift very special so you can enjoy it both together whole-heartedly.
Appropriate flowers for the 21st Anniversary
Surprisingly, the 21st wedding anniversary does not have any flowers connected to it, unlike many other anniversary gifts. However, as all women love freshly cut and bought flowers, buying some of her favorite flowers will be the icing on the cake for the wedding anniversary, and as there are no traditional bunches of flowers it will seem just that little bit extra special, and will show you've used your initiative.
Gemstone 21st Anniversary gift theme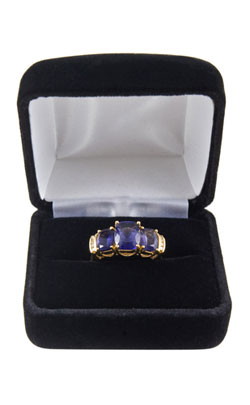 The gemstone that is associated with the 21st wedding anniversary is iolite, which is a stunning gem that is another name for cordierite and can even be colorless, brittle gem that has a blue-purple tinge sometimes and looks divine. It's perfect for jewelry such as necklaces or bracelets, or even a ring. The 21st wedding anniversary gift should be just as a special as the previous years, and the following years to come, and that's why we have combined the finest gifts you can buy your loved one on this special day. The iodite comes from all corners of the world, such as Australia, Burma, India, Sri Lanka, Tanzania, Brazil, Canada, Madagascar and even Connecticut, and depending on where it originated from will depend on the color. The gems normally are blue to purple but there are yellow and gray versions of the same gem, that are just as impressive.
The 21 year Anniversary Facts and Figures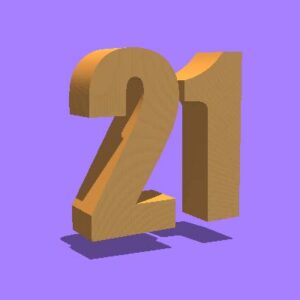 On the 21st anniversary of your marriage you would have been married for
7,665 days or
183,960 hours or
11,037,600 minutes which is over
662 million seconds!
During this time you would have shared, on average, over 57,400 hours of snuggle time (sleeping!) or about 6 years, 7 months; assuming you don't work together you've been apart for over 44,402 hours which is about 5 years, 1 month. You would have by now shared about 16,700 meals together which equates to approximately 1 year, 1 month of continuous eating!
Whatever you want to buy for your partner on this special day, make sure the 21st wedding anniversary gift will wow them and make a big impact. Although there are no traditional themed gifts to buy, you could take this opportunity to use the modern theme gift which is brass or nickel, and add in the gems of iodite. Buy her some flowers of her choice to make up for the lack of themed flowers associated with the day, and make the 21st wedding anniversary something to remember.
What's Next
Next year, being the 22nd Wedding Anniversary there is no traditional gift theme assigned as the appropriate gift theme. The Modern gift list suggests Copper as the theme. The Gemstone Anniversary List offers Spinel (all Colours) as the gift theme. There are no appropriate flowers assigned for the year.
Last year, the 20th Wedding Anniversary the traditional gift theme list suggests China as the appropriate gift theme. The Modern gift list suggests Platinum or Bone China as the themes. The Gemstone Anniversary List offers no theme to use whereas the appropriate flower is the Day Lily .