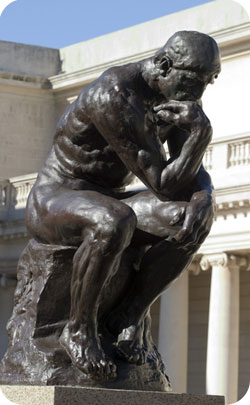 Your marriage is fast approaching the big 30 years together and it's time to think carefully about each year leading up to it when it comes to wedding gifts. The 27th year wedding anniversary is something special to think about and although there are no traditional symbols or materials associated with it, you can have free reign at determining what to buy. You have been married to your partner for 27 years and you can take this opportunity to buy something that he or she will really like.
There are no flowers associated with the 27th year anniversary but don't let that put you off. There are thousands of different kinds of flowers available and all ladies love a nice bouquet of flowers given to them! If your partner has a favorite flower in mind or loves a certain kind, then buy those and have them placed in a stunning vase or sent to her workplace so she knows that you still have that romantic side to you.
Although there are no traditional gifts or symbols attached the this, the 27th year wedding anniversary, there is a modern twist that will make the perfect present. The theme for contemporary or modern 27th wedding anniversary gifts is a sculpture. It can be as large or as small as you like, and sculptures provide a statement usually which can be an indication of your love together or might state something that is unique to your life together. A sculpture is a fantastic gift to give your loved one, particularly if you have a garden at home and can set it aside so that every time you enjoy the evening sunsets with a glass of wine, you can look at the sculpture and know that it was the gift of the 27th year of your marriage.
Whether you buy a sculpture or simply want to impress your partner with a selection of fine gifts, we can help you think of something that says how much your love your partner and shows that your marriage is strong and will last forever. There are many gifts that you can buy, and it doesn't just have to follow the symbols and traditions of the wedding anniversary gift, although that is handy for other years, but as the 27th year wedding anniversary is just as special as any other it simply means you can put your imagination to the test and buy something he or she will adore.
The 27 year Anniversary Facts and Figures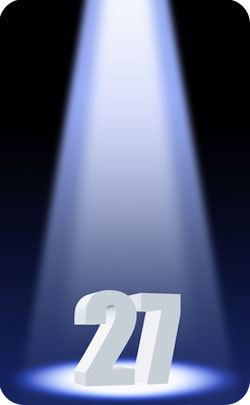 On the 27th anniversary of your marriage you would have been married for 9,855 days or 236,520 hours or 14,191,200 minutes which is over 851 million seconds!
During this time you would have shared, on average, over 73,900 hours of snuggle time (sleeping!) or about 8 years, 5 months; assuming you don't work together you've been apart for over 57,088 hours which is about 6 years, 6 months. You would have by now shared about 21,500 meals together which equates to approximately 1 year, 5 months of continuous eating!
Buying a wedding anniversary gift is something that requires lots of thought and if you're looking for a special item or want to follow the modern day tradition of the contemporary art works of a sculpture, then your loved one will appreciate it.