The 22nd wedding anniversary might not be as big of a milestone as your 20th or 25th, but it's still a very long time to have been together and should be celebrated. All wedding anniversaries are special in their own way. As you will want to let your partner know just how you feel about them and have done for so many years, buying a special 22nd wedding anniversary gift can be made easier thanks to the different traditions that are associated with the year in question.
Modern 22nd anniversary symbol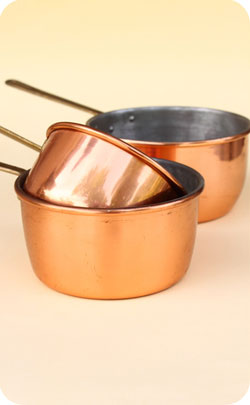 Normally, the 22nd wedding anniversary would fall into the clutches of the contemporary or modern anniversary gift which the symbol for this year is copper. This bright, strong, durable and beautiful metals is totally unique in color and looks fantastic anywhere around the home. From being used as picture frames, sculptures, garden accessories to household goods such as pots and pans, it's a very versatile material and for your 22nd anniversary we have a wide range of choices on our website for you to select from.
Traditional 22nd anniversary gift theme
Surprisingly, there is usually a traditional themed wedding gift that is associated with a particular year but with the 22nd wedding anniversary there isn't one. That means you can either opt for copper or the gemstone that is associated with the 22nd anniversary gift, or you can have free reign to buy your loved one something he or she would absolutely adore.
Appropriate Flower for the 22nd anniversary
It's normally the earlier years' wedding anniversary gifts that have certain flowers associated with them, but for 22 years of marriage there are no particular ones. That doesn't necessarily mean you shouldn't buy any flowers for your wife this year, it just means that you can buy her favorite ones and have them delivered to your home or to her place of work for that extra special feeling.
Gemstone 22nd anniversary gift theme
As with almost all wedding anniversary symbols there is a gemstone associated with the year, and for the 22nd wedding anniversary, that symbol is spinel. Being available in a multitude of colors, you can choose a single color or a mix.
The twinkle of the gemstone represents the love for your partner and as the vibrant red spinel is one of the most popular shades, often called the ruby spinel yet it's not actually a ruby, many people find spinel to be a quiet favorite when it comes to gemstones.
The 22 year Anniversary Facts and Figures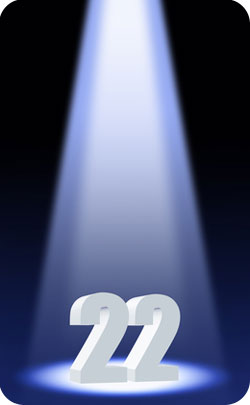 On your 22nd year anniversary you would have been married for
8,030 days which is
192,720 hours or
11,563,200
minutes or over
693 million hours.
Your would have had over 63,000 hours of snuggle time which is equivalent to 6 years 11 months in bed!
Assuming you do not work together you would have spent over 46,500 hours apart which is about 5 years and 4 months apart continuously.
After 22 years of marriage you would have had over 17,000 meals together, on average and would have spent 1 year, 2 months continuously eating.
Take this time to reminisce about your wedding day and your vows, enjoy each other's company and buy some memorable gifts for one another. If your partner is struggling to decide what to get you, send them to our website and they might see something of inspiration.
The 22nd wedding anniversary gift can be as big or as small as you like, and the main thing is to remember why you got married and enjoy the fact you have been with each other for so long. You're almost at a quarter of a century as a married couple, there's just a few more years to go and that is something to be proud of.
What's Next
Next year, being the 23rd Wedding Anniversary there is no traditional gift theme assigned as the appropriate gift theme. The Modern gift list suggests Silver plate as the theme. The Gemstone Anniversary List offers Imperial Topaz as the gift theme. There are no appropriate flowers assigned for the year.
Last year, the 21st Wedding Anniversary there is no traditional gift theme assigned as the appropriate gift theme. The Modern gift list suggests Nickel or Brass as the themes. The Gemstone Anniversary List offers Iolite as the gift theme. There are no appropriate flowers assigned for the year.