Are you looking for 1st year anniversary information? Well, look no further! We'll answer all your questions, and our selection of first-anniversary gift ideas has everything you need to celebrate your first year of marriage. From traditional symbols to more modern themes, we have something for everyone. So take a look at our lists and find the perfect gift for your spouse!
How Do I Celebrate My 1st Wedding Anniversary?
Here's how it works, your first anniversary is special; it is the first of many anniversaries and celebrates the first year together with your chosen life partner. It should also be the end of a period of adjustment for both partners having spent all the seasons together in wedlock you now have an understanding of future years to come.
Obviously how you choose your first anniversary celebration may set the precedence to many happy years together, if your partner decides not to celebrate the anniversary how you like, now is probably the best time to discuss how you feel.
As you might imagine, first anniversaries, typically, have the married couple celebrate in an intimate manner. This is the case for most early years. Often it's just the couple or with their best friends and immediate family that are involved.
Having said that if you are a party animal there is nothing stopping you having a party, getting your mates round and watching the wedding video together over a take-away and a few beers. Given Paper is the traditional symbol the ideal food would be Pizza or kebabs in their take away wrapper as they are all served in some form of paper.
Resist the urge to give a paper book as the 4th anniversary has a traditional theme of books and if you've given it three years earlier then you could limit your choice.
Photographic paper to actually print your wedding photos which could give rise to a whole bout of events as you show your friends and relatives.
First year wedding anniversary presents
There are a number of anniversary gift lists that suggest the material or symbol to base a present on. The traditional gift list suggests Paper as the appropriate theme. This is also way it is know as the paper anniversary. There is also a modern gift list and this suggests the modern gift is themed on Clocks for the first anniversary.
Two other useful gift lists exist that are popular are the gemstone gift list and the flower gift list. The gemstone list recommends first anniversary gift ideas are based on Fresh Water Pearls and the appropriate flowers for the first anniversary are Pansies.
None of these gift lists are mandatory to follow, as the pirates say! "these be more guidelines." They are provided to help you select that perfect anniversary gift and add some interest over the years to help you celebrate your special day.
Traditional Paper Anniversary Gift Ideas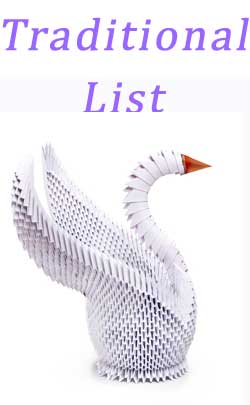 Anniversary Memories Book
1st Anniversary Journal
Stationary printed with your initials.
Post Cards or Stamps.
Calendars
Newspaper or Magazine Subscriptions.
Origami Paper and instructional books.
Paper Mache Boxes.
Jigsaw puzzles (of the wedding.)
Paperweights and paper-related items such as paper clips, paper cutting dies.
Paper Flowers.
Framed sheet music (Your Song, First Dance or something up to date)
Modern 1st Year Anniversary Gift Ideas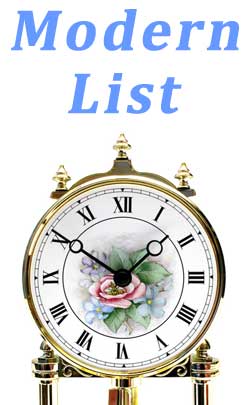 The one-year anniversary gift has a theme of clocks. If you're opting to buy a clock gift then opt for one to match your lifestyle.
Anniversary Clock
Mantle commemoration clock.
Alexa Clock
Picture Clock
Personalised Desk Clock
Egg Timer
Clock/Thermometer/Barometer
Time Trials (Motor Racing/Horse/Athletics)
Gemstone First Anniversary Ideas
Fresh Water Pearls are the appropriate gemstone as an anniversary gift.
Traditional Pearl Necklace,
Freshwater Pearl Cufflinks
Freshwater Pearl Bracelet
Signature Freshwater Pearl Pendant
First Anniversary Activity Ideas
Many people love to do something together for their 1st Anniversary, so we've pulled some ideas together that fit with the traditional theme of paper.
Paper Roadmap with a route marked to a romantic getaway.
Origami Paper and link to YouTube videos of instructional videos. e.g Origami Heart
Paper tickets to an event be it sport, concert or theatrical.
Fish and Chip supper by the Sea
Picnic with Paper table-covering and plates.
First Anniversary Gift ideas to each other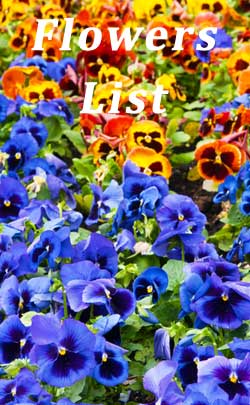 Books (Perhaps a personalised Wedding Album with their favorite photos)
An Anniversary Journal (great to record for future years)
Art Prints
Sheet Music (duets are ideal, that you could learn together)
Paper Flowers/Jewelry
Papier Mache figurines
Road Atlas to a romantic hideaway
More first wedding anniversary gift ideas
Do you have first anniversary gift ideas? Great! Here are some first anniversary gifts to consider also.
– Paper Anniversary Gift. We have a wide variety of paper anniversary gifts, including cards and photo albums – the perfect way to commemorate your first year together
– Engraved One Year Anniversary Gifts. If you're looking for first anniversary gifts that will last forever, we've got plenty of options for engraving on metal or wood, which is also an excellent way to commemorate this special occasion in life as well as celebrate your love with something beautiful
– A Personalized 1st Anniversary Gift. For first wedding anniversaries where it's important to give something unique, we offer personalized gifts like custom made books.
What's a perfect first anniversary gift?
When it comes to picking out a gift, it's always important to think about what the recipient will love the most. If your partner loves spending time in the kitchen, why not get them the newest cooking book? Or if your spouse is a bit of a homebody, give them some luxury bath products to show just how much they mean to you.
As long as you put in some time into thinking about what your partner truly wants, you can find the perfect gift that will show them how special they are on their special occasion.
When is my first anniversary?
Now there are no silly questions here, and this is far from silly as it's far from cut and dry!
Traditionally the day you wed, legally, selected when you would celebrate you first anniversary. This obviously being a calendar year after your wedding date when you swapped wedding vows in a formal legally binding ceremony.
Nowadays with the decline of traditional marriage many couples are choosing to commemorate another day. The most common of these being, in no particular order:
First date,
Commitment Ceremony,
First swipe right!,
1st meaningful kiss,
First night spent together or
When you first moved in together.
Certain religions have two ceremonies, one religion and one civil/legal typically it is the first of these two ceremonies you would celebrate your year anniversary on.
What are 1st year anniversary ideas for my husband?
Why are men so difficult to buy for! To be honest they're not really, especially if you choose to follow the yearly tradition of using the themes to base a gift on. So for the one-year anniversary gift, we've come up with the suggestions below:
Tickets to a sports event or favourite band.
Golf Club Membership or
Gift voucher for the local garage/car service.
An interesting first edition book with special meaning.
A secret code book is an amazing first-anniversary gift idea for men who like to solve mysteries.
Newspaper or magazine subscription
Paper-relateded items such as paperweights
Origami Instructions and Paper.
Why is Paper the first-anniversary gift?
The reason paper was chosen to represent the traditional first-anniversary gift seems to have been lost in the mists of time. There are many reasons offered and the one we like the most is that like fine-quality paper, marriage is delicate. The use of Paper perfectly symbolizes the delicate relationship of the first year of marriage as you find your way together in life.
Do you give gifts for the 1-year dating anniversary?
Typically, no, although that does not mean to say you would not celebrate the event. Couples often mark major events in their life and if meeting the person you are currently dating classes as such then there is no written rule to say you can't. It would also depend on how both of you feel about such commemorations. A discussion should be held to set expectations from both partners on the way forward.
1st year Anniversary Facts and Figures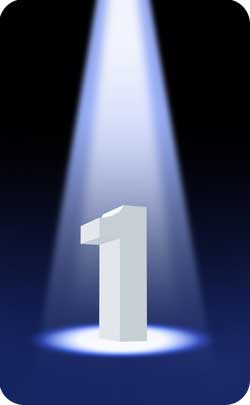 On the anniversary of your marriage you would have been married for
365 days (366 if it included a leap year!) or
8,760 hours or
525,600 minutes or
over 31 million seconds!
During this time you would have shared, on average, over 2,500 hours of snuggle time (sleeping!) or 80 continuous days; assuming you don't work together you've been apart for over 2,100 hours (88 days) and you are likely to have had over 750 meals together.
What's Next
After you've celebrated your first anniversary the following year will be the 2nd year anniversary with a Traditional theme of cotton or straw and a contemporary gift theme of China.