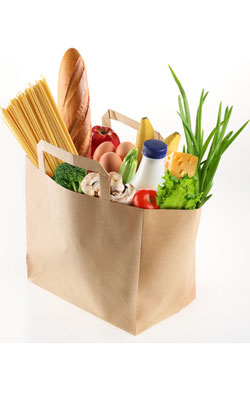 The 44th wedding anniversary is something really special. You have been together for so many years and the anniversary of your wedding brings back floods of memories of your special day. This calls for a celebration and as you're heading for a major milestone date of your 45th, you should enjoy your day together and buy some gifts. If you're struggling for some inspiration then you've come to the right place. We have an array of anniversary ideas for gifts on our website for you to choose from.
As you're aware, there are different themes, materials, flowers and gemstones associated with various wedding anniversary dates, but the 44th year wedding anniversary is a little different. There are no traditional themes connected to the date, nor flowers or gemstones that doesn't mean you don't have a choice. There are myriad of ideas on our website to choose from and if your spouse loves gems or flowers then go ahead and order some. Celebrating your wedding anniversary with a beautiful gift is a great way of showing just how much your wife or husband means to you.
If lilies or roses are her favorite flower then go ahead and buy a lovely bouquet of flowers and have them delivered to your home. Having fresh flowers in the house really makes a difference and she'll love them too! If your partner loves jewelry then buy some for your 44th wedding anniversary gift. Whether it's earrings or a bracelet it will show just how much you love her.
There is a modern day equivalent of the 44th wedding anniversary gift and that is groceries. It may seem a little odd but you could buy some extra special ingredients and cook your wife or husband a fantastic meal for two. Sitting enjoying each other's company and reminiscing about all of the experiences you've endured over the last 44 years will be a great way to spend the evening. Coupled with a nice bottle of wine and maybe even sit outdoors and watch the sun set for a memorable evening, just the two of you.
Although there aren't many traditional items associated with the 44th wedding anniversary you can be assured that you can find something special or a group of items to buy for your partner on your special day. It's important to remember your wedding anniversary as a time of love and joining your hands in matrimony and what better way to say you love each other than to buy something fantastic for your 44th year wedding anniversary gift?
The 44 year Anniversary Facts and Figures
On the 44th anniversary of your marriage you would have been married for 16,060 days or 385,440 hours or 23,126,400 minutes which is over 1,387 million seconds!
During this time you would have shared, on average, over 120,400 hours of snuggle time (sleeping!) or about 13 years, 9 months; assuming you don't work together you've been apart for over 93,033 hours which is about 10 years, 7 months. You would have by now shared about 35,000 meals together which equates to approximately 2 years, 4 months of continuous eating!