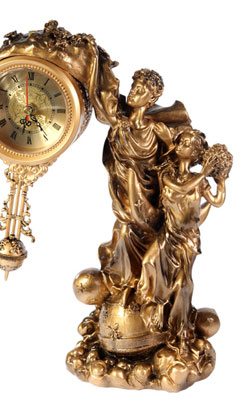 Your marriage is well on its way to its first decade and marking the eighth year together is just as important as the seven years previously. After many birthdays and gift giving, you might feel that you need a helping hand when it comes to buying the 8th wedding anniversary gift but as anniversary gifts have symbols, themes and gemstones attached to them, you can find something to suit using that.
The 8th wedding anniversary is connected to both Bronze or pottery, in the traditional theme, or lace or linen for the modern version.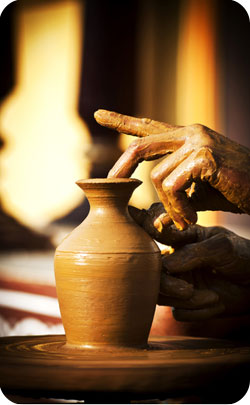 If you look at the creation of pottery, you'll know that it starts off maleable, pliant and doesn't necessarily have a shape to it. Over time, it solidifies and becomes one piece; just like your marriage after eight years. Buying pottery shows that your love for one another hasn't waned or become brittle, it's become more solid and will be durable for many years to come. Celebrate your 8
th
year anniversary with a traditional wedding gift made from pottery and it'll stay with you forever.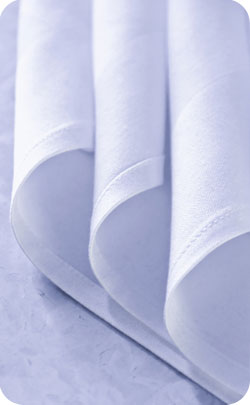 If you prefer to buy
modern
wedding gifts, then for the 8
th
year anniversary,
lace or linen
can be bought. There are many items made from either material, not just clothing, and it could be showcased in your home or used daily. Just as your love grows stronger with each passing year, lace keeps you alive and romantic. It's a sensual material and can bring sparks to your love life. Linen is clean, simple and straight-talking; just like any marriage and as an 8
th
wedding anniversary gift, either lace or linen can be perfect.
Lace can mean some many different things to different people; There are the sensual garments made of Lace loved by many  through to the Lace table cloths that are beutiful to look at and admire, Why not treat yourselves to a holiday to somewhere well known for Lace making.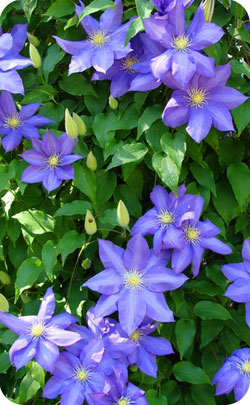 The
flower
that is associated with the 8
th
wedding anniversary is the
clematis
. It's a climbing plant, pretty to look at and there are over 250 varieties. Just like love, it is different for everyone but also the same. You climb towards the next milestone year in your marriage and grow each time, becoming stronger and happier Some partners prefer flowers for their 8
th
year anniversary as a gift, although if you want something a little more different then you could buy the gemstones that are connected to this years' anniversary.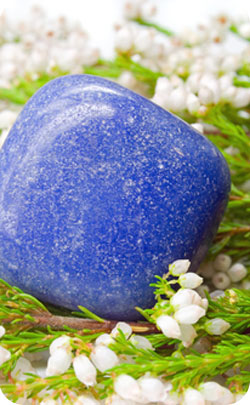 Tourmaline
and
Aventurine
are the
gemstones
that people buy for their 8
th
wedding anniversary gift. Tourmaline comes from many parts of the world, including the USA, and therefore has many different colors. It can be dark red, brown, black or even light blue and green. It's a solid, durable gem that twinkles in the light. It's perfect as a gift for your loved one either in the form of jewelry or a sculpture. Aventurine is similar in property although it's a form of quartz. It's generally green or turquoise in color and is said to bring good luck. Choosing from either of these gemstones that are connected to the 8
th
wedding anniversary should be the only tricky decision you have to make.
The 8 year Anniversary Facts and Figures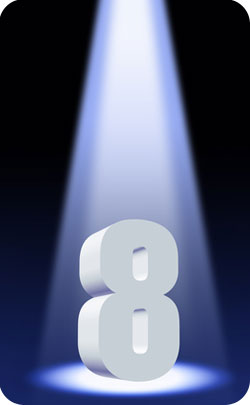 On the 8th anniversary of your marriage you would have been married for 2,920 days or 70,080 hours or 4,204,800 minutes which is over 252 million seconds!
During this time you would have shared, on average, over 21,900 hours of snuggle time (sleeping!) or about 2 years, 6 months; assuming you don't work together you've been apart for over 16,915 hours which is about 1 year, 11 months. You would have by now shared about 6,400 meals together which equates to approximately 5 months, 3 days of continuous eating!
As you can see, there are many different items you can buy for the 8th year anniversary of your wedding day and whether you choose traditional or modern themes, flowers or gemstones, there will be something perfect for both parties.