8th year wedding anniversary gifts are the perfect way to show your spouse how much you love them. If you are looking for a gift that speaks of loyalty and commitment in marriage, then this is it. The traditional gift for an 8th wedding anniversary is bronze or pottery. There are, however, many other options that would work just as well. We have included a few different ideas below that would make excellent presents for your spouse on their special day!
8th Year Wedding Anniversary Traditional and Modern Gifts
Traditional Gift – Bronze or Pottery – USA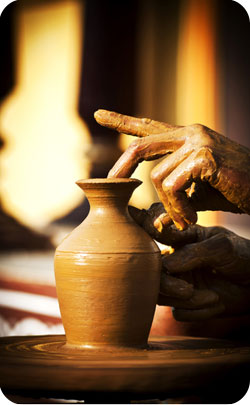 You're probably wondering what the traditional gifts for an 8th anniversary are. Well, you've come to the right place! Here's a list of some popular options:
Pottery and bronze figurines
Glassware (vases, plates, etc.)
China
Chocolate (especially dipped in gold!)
Candles and holders
Jewelry
Modern Gift – Linen or Lace – USA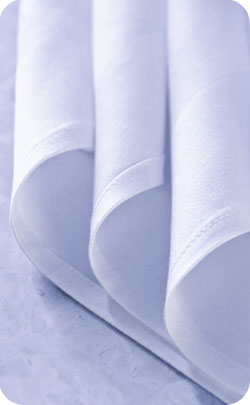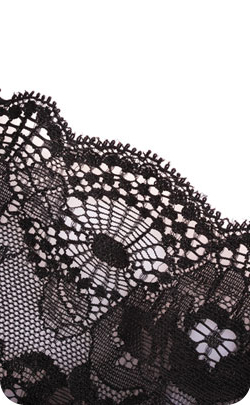 Linen: This is a traditional gift for the eighth anniversary, but it's also very modern. Linen has a clean, crisp look and feel that works well in any décor. You can use linen napkins as place settings or lay them out on the table to show off their natural beauty.
Lace: Lace is another modern gift idea that works with both modern and classic décor styles. Use lace table runners to dress up your table or place cards to add some elegance to your guest seating arrangements. It's also great as an accent piece on furniture or curtains!
Flower Gift – Clematis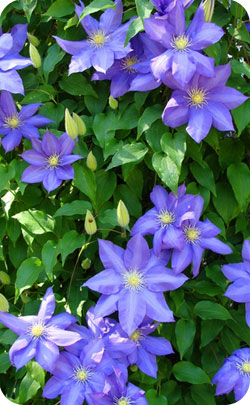 If a vine is the gift of choice, there are a few different types that would work well. The clematis vine is one of those flowers that symbolizes love and devotion. It's often used as a wedding bouquet for this reason, but it can also be given as an 8th year anniversary gift.
Clematis vines grow best in warm and sunny climates. They're not ideal if you live in zones 3-9 (parts of Canada).
Gemstone Gift – Tourmaline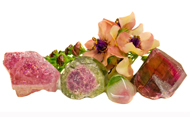 The tourmaline is a stone that many associate with the heart chakra, this is why you give it as a gift to those who are celebrating their anniversary. The stone helps you spread love, joy and compassion to all around you. Many also consider it to be an excellent choice for someone who has recently overcome an illness or health challenge because it helps them ground themselves in the present moment without feeling lost in their thoughts about the past or worried about future events.
Many say Tourmaline helps to provide stability in your life by helping you focus your energy on what you need to accomplish today rather than worrying about tomorrow or yesterday's problems. When you're working through difficult emotions such as anger or sadness, this gemstone will help keep a balance so that instead of allowing one emotion control over your moods all day long (which leads down dark paths), they balance out with other feelings such as happiness or gratitude.
Gemstone Gift – Aventurine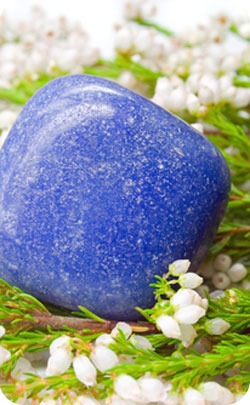 Aventurine is a form of quartz. It's generally green, blue or peach in color and many say it can bring good luck and prosperity. Blue and Green Aventurine is the most commonly used gemstone in jewelry and there is a good selection of bracelets and pendants available.
8-year Wedding Anniversary Gifts for your Wife
To start the 8th year of your marriage off right, consider a gift that will remind her of the time you've spent together so far. Here are some ideas for gifts that can help you accomplish this:
Jewelry: This is a classic go-to anniversary gift and it's not hard to see why. Any woman will love receiving something as beautiful and personal as jewelry on her wedding anniversary. Just make sure that whatever piece you choose matches or complements her style along with this year's themes!
Linens: If she loves cooking in the kitchen, then linens might be the way to go. You could also get her new pillowcases or throw blankets if she likes relaxing on the sofa after work or on weekends.
Flowers: Flowers are always a safe bet when it comes to buying gifts for someone special in your life. They're especially good at making women happy! In fact, according to one survey conducted by TODAY Moms readers themselves (and published here), 53% said they'd prefer flowers over any other type of gift when celebrating an anniversary like theirs because they're so thoughtful and they last longer than most other options available today.
8-year Wedding Anniversary Gifts for your Husband
8th year wedding anniversary gifts are all about celebrating the coming together of two people and their journey. It is a milestone in anyone's life and celebrate accordingly.
The theme for 8th year wedding anniversary is "Roots". The 8th year wedding anniversary gifts are inspired by the following themes:
Pottery – This theme is all about celebrating your roots with your spouse, who has been there throughout your entire married life and has seen you through thick and thin. You can choose to gift him some beautiful pottery items like vases or bowls, which will remind him of your love for each other every time he sees them.
Bronze – Bronze is also another great way to celebrate your roots with each other. You can choose to buy something that reminds you both of where you come from – perhaps something from his hometown or even from yours! A beautiful bust or statue would be ideal for this occasion.
Linen – Linen is yet another perfect way to commemorate this milestone in your life together! You could choose to buy some linen tablecloths, napkins or even pillowcases for their home together as a way of remembering how far you've come and how much you've accomplished. This is a great gift that will last for years to come!
If you're looking for something unique and different, consider a bronze sculpture of some kind. It can be a small piece that will fit into your home décor or a larger piece that will become the focal point of the room. This is an anniversary gift idea that will remain in your family for generations to come!
Eighth Wedding Anniversary Gift Ideas for a Couple
Pottery: The Pottery theme is perfect for a couple celebrating their 8th wedding anniversary. Pottery has many ways to show your love and appreciation for your spouse on this special day. A beautiful vase or planter will add some color to your home decor or maybe a new set of dishes could give your kitchen a whole new look.
Bronze: Bronze is another great theme for an 8th year anniversary gift for couples. An interesting way to use this theme is by giving them something made from bronze such as a statue or sculpture that represents something that means a lot to both of them as a couple. For example, if they've traveled together over the years then a bronze globe would make an excellent gift idea! Another option is to give them something that reminds them of each other such as an engraved bracelet with each of their names on it. Perhaps even have them print out some of their favorite pictures from over the years and have these framed in a nice bronze frame.
The 8 year Anniversary Facts and Figures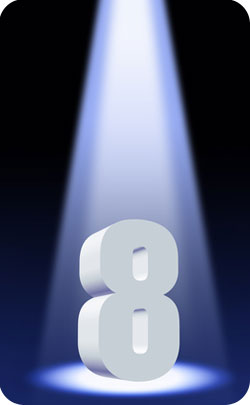 On the 8th anniversary of your marriage you would have been married for
2,920 days or
70,080 hours or
4,204,800 minutes which is over
252 million seconds!
During this time you would have shared, on average, over 21,900 hours of snuggle time (sleeping!) or about 2 years, 6 months. Assuming you don't work together you've been apart for over 16,915 hours which is about 1 year, 11 months. You would have by now shared about 6,400 meals together which equates to approximately 5 months, 3 days of continuous eating!
Final Thoughts
Hopefully, we've helped you get a sense of what might make the perfect 8th wedding anniversary gift for your spouse. From traditional and modern gifts to flowers, gemstones and more, there are plenty of options out there! You can always ask us here if you need additional assistance choosing something special for your spouse's big day
What's Next
Next year, being the 9th Wedding Anniversary the traditional gift theme list suggests Willow and Pottery as the appropriate gift themes. The Modern gift list suggests Leather as the theme. The Gemstone Anniversary List offers Lapis Lazuli and Tiger's Eye as the gift themes with the appropriate flowers being Poppy.
Last year, the 7th Anniversary the traditional gift theme list was Copper or Wool. The Modern gift was a Desk Set. The Gemstone Anniversary List showed Lapis Lazuli and Onyx as the gift themes with the appropriate flowers being Jack-in-the-Pulpit.