Wedding anniversaries are all about celebrating the lives of your loved one, so why not get creative with your anniversary plans? Here are some ideas for a 9th year wedding anniversary:
Traditional Theme for 9th Wedding Anniversary Gifts
The traditional theme for a 9th wedding anniversary gift is willow or alternatively, Pottery.
Traditional gift theme of willow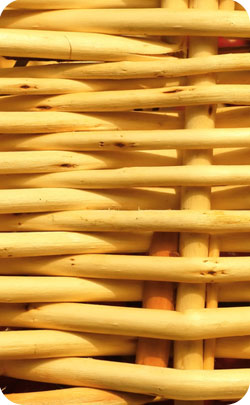 Willow is the traditional gift theme of the 9th wedding anniversary. Willow symbolizes love, affection and friendship. It also represents longevity, prosperity and strength. The willow tree has been a popular symbol for centuries. People would use the branches to decorate their homes during special occasions like festivals or weddings. There are many different kinds of willows used for weaving baskets and other crafts as well as for medicinal purposes such as pain relief or reducing fevers when made into tea or tinctures (alcoholic extract).
Willow can be used in gift-giving because it encompasses all these meanings: love, friendship, celebration of an important milestone in a person's life together with their spouse/partner; longevity (or hope for it); prosperity through hard work & good fortune; strength through adversity; joy through faithfulness despite challenges faced along life's path together–these are all qualities associated with this particular gift theme!
Gift Ideas based on Willow
Here are some of our favorite gift ideas based on willow:
Willow Tree Bracelets – These are a beautiful way to celebrate your love and friendship with someone special. You can find them at most retail stores, but they're also available on Etsy.com in many different styles & price points!
Willow Tree Figurines – For those who have never seen a willow tree before, these figurines are an excellent introduction to the world of this amazing plant!
Willow Basket – A hand-made willow basket filled with treats that you know your loved one enjoys. This could be anything from homemade cookies or brownies, to wine & cheese, chocolate covered strawberries or other fruit dipped in chocolate, etc.
Alternative traditional gift theme of pottery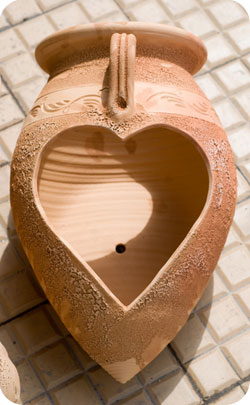 Throwing pottery as a gift theme is an alternative to the traditional gift of willow, or to the modern gifts of gemstones and flowers. The ninth anniversary of your wedding is traditionally celebrated with the gift of pottery. It's a practical gift that could be used at home or in the garden, so it's perfect for couples who don't mind spending money on functional items rather than keeping up with trends.
If you want something truly original, you can buy a low-cost pottery bowl from Amazon and add your own decoration to it. You can use paints, pens and markers or even glitter glue if you have young children who may want to help out
Gift Ideas based on pottery
Here are some of our favorite gift ideas based on pottery:
-A mug with a funny quote. It's a great way to remind your partner that you love them and also give them a gift they can use every day.
-A plate that says "Eat me!" or "I'm not just for dessert anymore!" -An egg cup that says "All you need is love and eggs from my backyard chicken coop."
A set of coffee mugs with matching saucers is always a classic, especially if you can find one in your favorite color.
If you want something a little different, why not try a set of decorative vases? There are plenty of styles available to suit all tastes and budgets, so it's easy to find something that will go well in any room.
Modern Theme for 9th Wedding Anniversary Gifts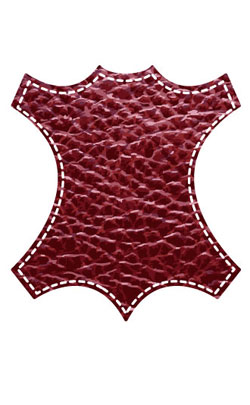 If you are looking for a modern theme 9th anniversary gift, leather is the way to go. Leather has been a popular choice among couples who want something that will last forever. You can find many wonderful leather items on this website including wallets, purses and keychains.
Another great idea for a 9th wedding anniversary gift would be something that you can personalize with your names engraved on it. There are lots of great options available such as knives, money clips, watches and more that allow you to add special touches like engraving in order to make them unique gifts for men or women who love handmade gifts from their loved ones!
Gift Ideas based on Leather
Here are some of our favorite gift ideas based on Leather :
Leather keychains are a great gift idea for men or women. They come in a variety of styles and colors, so there is sure to be something that will appeal to anyone on your list.
Leather Belt: Some people may not think about giving belts as presents but they are an excellent choice if you want to give someone something that will last them a long time.
A leather wallet/purse is a timeless gift that will last forever. You can find many wonderful leather items on this website including wallets, purses and keychains.
A personalized engraved knife is a great gift idea for anyone who likes to hunt or fish especially in a leather sheath. This knife can also be used for camping, hiking or any other outdoor activities that you enjoy doing together as a couple!
Gemstone List for 9th Wedding Anniversaries
Tiger's Eye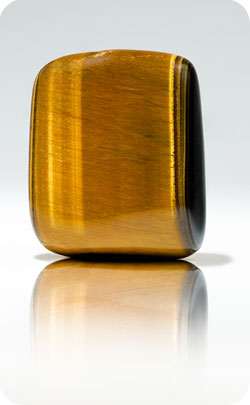 Using Tiger's Eye as a Gemstone Gift theme is a wonderful way to celebrate your 9th wedding anniversary. The gift ideas below can be customized with the help of our experts at [Parent Company]. We will help you create the perfect gift for your spouse!
Gift Ideas based on Tiger's Eye
Tiger's Eye is a great gift theme for 9th wedding anniversaries because it is an attractive stone that has been used in jewelry for centuries. It can be used as a tool to promote prosperity, good health and protection from evil. The stone also represents confidence and courage which are all powerful traits that every couple should have! Here are some of our favorite gift ideas based on this beautiful gemstone:
Tiger's Eye bracelet or necklace
A tiger's eye pendant or ring
A tiger's eye rock tumbler to make your own jewelry at home
An engraved tiger's eye stone with the date of your wedding etched into it
Lapis Lazuli – The Most Romantic Gemstone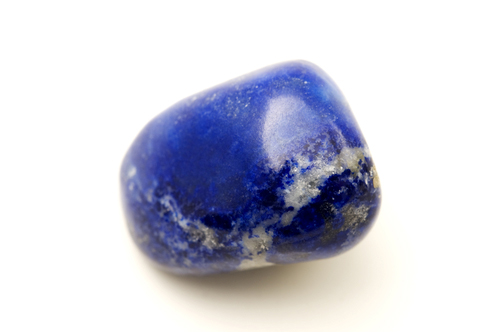 The most romantic gemstone for this occasion would have to be lapis lazuli. If you aren't familiar with what lapis lazuli is, it's an opaque, blue-violet-colored stone that can sometimes appear to be deep purple or grayish in color. It has been used throughout history for many different reasons including jewelry making, art pieces, and even medicines such as eye drops!
Gift Ideas based on Lapis Lazuli
Here are some of our favorite gift ideas based on this beautiful gemstone:
-A necklace made from lapis lazuli
-An engraved pendant that has the date of your wedding etched into it
-A pair of earrings made from lapis lazuli with small diamonds in the middle
-A ring made from lapis lazuli with a small diamond in the middle
-A bracelet made from lapis lazuli and diamonds
Flowers Associated with the Ninth Year of Marriage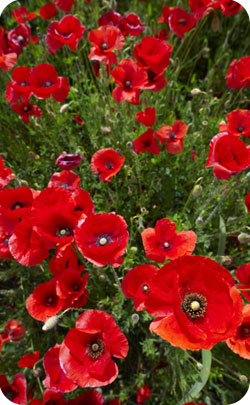 Poppies are associated with the ninth year of marriage and therefore make a perfect gift theme for this special occasion. Poppies are cheerful flowers that come in all colors, shapes, sizes and varieties. Gift ideas based on poppy include:
Poppy seeds
Poppy jewelry
Poppy paper-cuts
9th Wedding Anniversary Gift For Her
Jewelry – a necklace or bracelet made from Lapis Lazuli or Tiger's Eye is the perfect gift for the 9th wedding anniversary.
Gift Card – You can never go wrong with a gift card to her favorite store or restaurant.
Chocolate – Give your wife a box of dark chocolate truffles and she'll love you forever!
Flowers – Nothing says "I love you" like fresh flowers, especially on this special day!
Spa Treatment – give your wife something that she has always wanted but never had time for: A spa treatment! A massage will relax her body and mind while also helping to improve blood flow throughout all parts of the body (including areas where women carry fat).
Romantic Getaway – If money isn't an issue then taking your spouse away for some alone time would make an excellent ninth anniversary gift idea because it lets them know how much they mean to you without saying anything out loud. You'll both get what you want: quality time together without distractions like kids running around.
9th Wedding Anniversary Gift For Him
One of the most popular gifts for a 9th wedding anniversary is jewelry. You can make your gift even more special by choosing materials that are associated with Tiger's Eye and Lapis Lazuli.
For example, you can give him a gold ring made from Tiger's Eye set in sterling silver or titanium.
Or you can buy him a pair of cufflinks made from these gemstones. The point is, there are so many options when it comes to finding great 9th anniversary gifts for him!
Ninth Wedding Anniversary Gift Ideas for Couples
If your friend's anniversary is on a weekend, celebrate with them! Have a modest dinner at home or go out to a restaurant that offers special menus for anniversaries. If you decide to go out, pick up flowers for your friend's wife and treat her to some of her favorite sweets. You can also get creative and make something special for the occasion (like an edible arrangement!). If you're really strapped for time, consider sending your friend and his wife on a mini-vacation together. The point is: whatever gift you choose, it should be thoughtful and personal so that it shows just how much
Finally.
We hope that this guide has helped you to find the perfect 9th-anniversary gift for your partner. If you still can't decide, then we recommend going with a traditional gift theme of willow or pottery.
Whether you prefer to buy traditional themes for the 9th wedding anniversary and buy willow or pottery items, or if you prefer leather; the modern theme, there will be something spectacular that you can buy your wife or husband that you've enjoyed nine years with. Entering your tenth year of marriage, you can look forward to having many more years together and having sculptures, ornaments, jewelry or that something special made from leather will make you always remember the ninth year. Of course, next year is a diamond year and that means you can look forward to sparkly gifts, whereas this year is grounded, earthy and solid.
The 9 year Anniversary Facts and Figures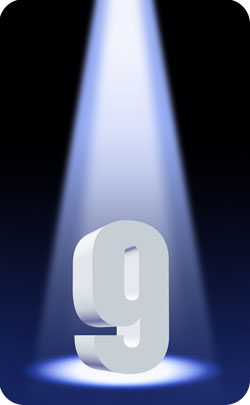 On the 9th anniversary of your marriage you would have been married for
3,285 days or,
78,840 hours or,
4,730,400 minutes which is over ,
283 million seconds!
During this time you would have shared, on average, over 24,600 hours of snuggle time (sleeping!) or about 2 years, 10 months. Assuming you don't work together you've been apart for over 19,029 hours which is about 2 years, 2 months. You would have by now shared about 7,200 meals together which equates to approximately 5 months, 22 days of continuous eating!
What's Next
Next year, being the 10th Wedding Anniversary the traditional gift theme list suggests Tin or Aluminum as the appropriate gift theme. The Modern gift list suggests Diamond Jewelry as the theme. The Gemstone Anniversary List offers Black Onyx as the gift theme with the appropriate flowers being Daffodils.
Last year, the 8th Anniversary the traditional gift theme list was Pottery or Bronze. The Modern gifts were Linen or Lace. The Gemstone Anniversary List showed Tourmaline and Aventurine as the gift themes with the appropriate flowers being Clematis.