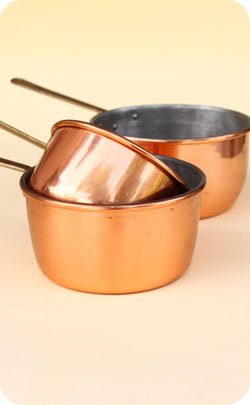 Marking seven years of marriage it's important to buy the right gift. Many people make the mistake in buying regular gifts but don't realize there are themes, gemstones and flowers that can help with the buying of the 7
th
year anniversary of their big day. The traditional theme of the 7
th
wedding anniversary is wool or copper. This means you can instantly think of possible items made from either material to buy your loved one and make it a special day.In the US, copper is the traditional theme for a 7
th
wedding anniversary gift. It's strong, durable as well as bright and vibrant. It's perfect for gift, ornaments, sculptures and many more. It shows that your love after seven years is strong, durable as well as vibrant too, and will last for a very long time. Copper is also very valuable and is one of the metals that is often forgotton about but in reality it looks amazing in the home and can really spice up your living room or garden.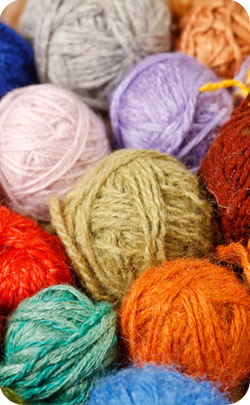 As wool is also a traditional gift for the 7
th
year anniversary of your wedding, it can bring a myriad of choices for a gift. There are many specialist items to choose from and all are warm, cozy and perfect for snuggling up on the sofa with.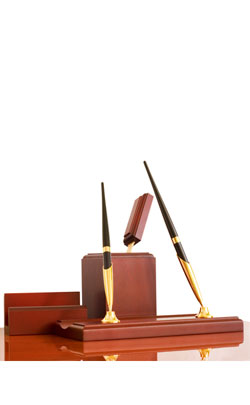 If you prefer to buy more modern theme gifts for the 7
th
wedding anniversary, then a deskset is seen as the item to buy. This could include anything that you'd find in an office and is not only a thoughtful gift but a very practical one too. It will be with your partner when they are at work and will be a constant reminder of you and your love for each other..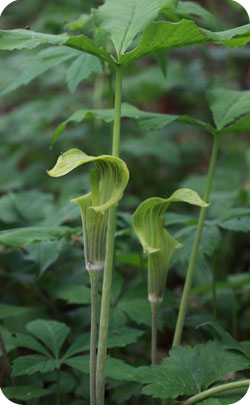 The flowers that are associated with the 7
th
wedding anniversary are "
Jack-in-the-Pulpit
", which is a pretty herb that is found all over the US and in Canada also. It can either be all green or green with purple stripes and is very pretty. It's used in herbal medicine and can help with skin problems and can be used as an ointment.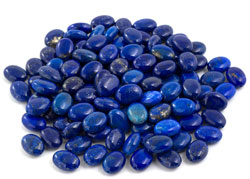 If you want to buy a 7
th
wedding anniversary gift of the gemstone that is associated with the year, then buy something made of onyx or Lapis Lazuli. Both are stunning and equally different. The  Lapis Lazuli is a dark, deep and rich looking stone that is perfect for jewelry or as an ornament, while onyx is generally used to make stunning kitchen countertops, flooring that is similar to marble or for jewels and sculptures.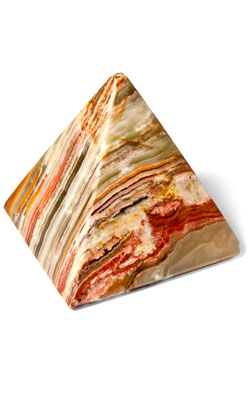 The 7 year Anniversary Facts and Figures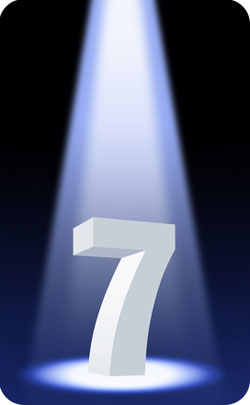 On the 7th anniversary of your marriage you would have been married for 2,555 days or 61,320 hours or 3,679,200 minutes which is over 220 million seconds!
During this time you would have shared, on average, over 19,100 hours of snuggle time (sleeping!) or about 2 years, 2 months; assuming you don't work together you've been apart for over 14,800 hours which is about 1 year, 8 months. You would have by now shared about 5,600 meals together which equates to approximately 4 months, 14 days of continuous eating!
As you can see, there are many items to choose from for your 7th year anniversary and as an anniversary gift, each one can mean a lot to your partner. There is something special about reaching seven years of marriage; you both know each others traits and daily routines, you know what each other like and using the traditional or modern versions of the 7th wedding anniversary gifts then you can make a great choice that will be remembered forever.