Your friends and family are going to love the 7th year anniversary gift you'll find here.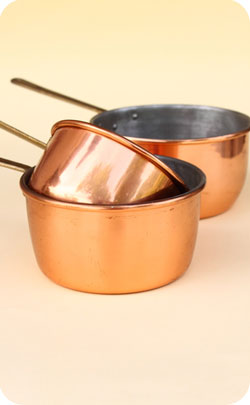 Traditional Wedding Anniversary Gift List theme of Copper or Wool
The 7th Wedding Anniversary traditional gift theme is copper or wool. Copper is a symbol of love and fidelity, while wool represents comfort and warmth.
Wedding anniversaries with the number seven in them, which is associated with perfection is considered auspicious.
Using Copper as a Gift theme
Copper is a symbol of love, prosperity and happiness. It is also a symbol of friendship, loyalty and honesty.
The color copper represents wealth and abundance in many cultures around the world, so this gift theme would be suitable for any couple who wishes to invite their guests to a party in grand style!
Gift Ideas based on Copper
Copper is a symbol of love and marriage, so it's unsurprising that it's a traditional gift for the seventh wedding anniversary. In addition to its associations with Venus (the goddess of love), copper is soft enough to shape into many different objects. Some popular gifts include jewelry, candleholders, bowls and vases.
Alternative Traditional gift theme of Wool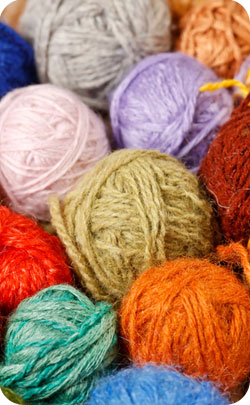 Wool is a natural fiber that you use to make blankets, sweaters and more. If you're looking for an alternative traditional gift theme then you should consider the following reasons why wool is such a great choice:
Wool is warm. Wool insulation is one of the best ways to keep warm in cold weather because it absorbs moisture from your body and releases it when your body temperature rises so that you stay warm all day long. This helps reduce the energy required by your heating system during winter months when temperatures drop below freezing levels where they need to keep up with demand for heat output from indoor sources such as central heating units or radiators throughout various rooms within homes or apartments.
You can create many different things with wool products Wool according to DyeMagic®, there are numerous ways we can use our leftover yarns after completing projects like knitting hats or scarves if we want them dyed again before using them again on other projects like making afghans which provide warmth during winter months when temperatures dip below freezing levels.
Using Wool as a Gift theme
Why wool?
Wool is a natural fiber that you use for many different things. It's soft, warm, and comfortable. Wool is also durable and sustainable. Wool comes from shearing Sheep, typically annually. So a single sheep will produce plenty of wool during it's lifetime. This means less waste than if we were using synthetic materials like polyester or nylon!
Gift Ideas based on Wool
Wool is a natural fiber with many sustainable benefits. It comes from sheep and is soft, warm, and insulating. Wool has been used for thousands of years to keep people warm in cold climates. The best part about this gift idea is that it's renewable: when you're done using the wool blanket or sweater you bought your husband or wife, it will biodegrade into the earth rather than sit in a landfill for hundreds of years like plastic junk would.
What is the Symbol for 7 years of marriage?
The symbol for the 7th wedding anniversary is based on the traditional gift theme. In this instance, Copper, so people refer to this anniversary as the Copper Wedding or Copper Anniversary.
Modern Wedding Anniversary Gift List theme of Desk Sets
If you're looking for the perfect gift for your husband or wife's 7th wedding anniversary, a desk set is an excellent modern gift theme choice. Desk sets are one of the most popular gifts for this occasion, as they are practical and useful while also being stylish.
A desk set can be a great way to show how much you care about your spouse!
Using Desk Sets as a Gift theme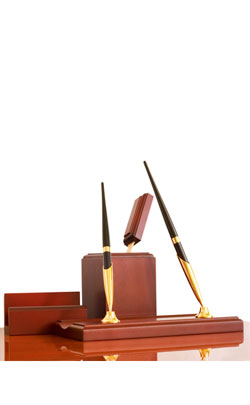 Desk sets are practical and useful. Desk sets make a great gift for any occasion, and you can customize them to match your personality or the personality of the recipient. You can personalize Desk sets with a custom message or photo engraved into the material. This makes them unique gifts that will never be forgotten!
Desk sets come in many different styles and sizes, making it easy to find one that fits your needs perfectly. There are also many different materials used for desk sets including glass, metal, marble and more!
Gift Ideas based on Desk Sets
Desk Sets are an ideal gift for a Seventh Wedding Anniversary. You can personalize Desk Sets with a special message or engraved with a special message, name or initials, and date.
Gemstone Wedding Anniversary Gift List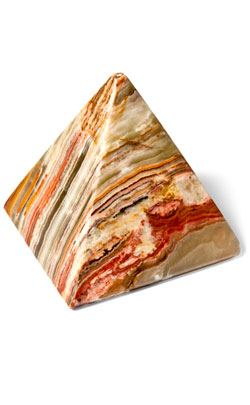 Gemstones are a great gift for the 7th anniversary. Lapis Lazuli is a gemstone that is associated with the seventh wedding anniversary. Lapis Lazuli is a blue stone that some associate with wisdom and truth.
Gemstones are given as gifts on any occasion, they may have special meanings if given on an anniversary or birthday.
Using Lapis Lazuli as a Gift theme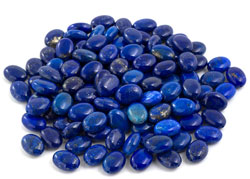 If you're looking for a gift theme that incorporates Lapis Lazuli, look no further!
Lapis lazuli is a gemstone that comes in many colors. It is said to be the stone of royalty, wisdom and truth. The wearer of this gemstone would be able to gain spiritual strength and inner power through wearing it on their person.
It symbolizes inner strength and self-confidence which makes it an excellent choice for a 7th wedding anniversary gift.
It's believed that Lapis Lazuli can help you see things from a different perspective when you feel stuck in your life or when you're facing difficulties. If your loved one is going through some challenging times right now then consider giving them this stone because it will empower them with strength and courage so they can overcome their problems more easily!
Gift Ideas based on Lapis Lazuli
Pendants
Ear Rings
Bracelets
Tumblestone Keyrings
7th Wedding Anniversary Gifts for Her
This is a great time to get something sentimental that will remind her of how far you've come together as a couple. She'll love receiving an item that has a special meaning behind it while also being useful in her daily life.
There are many different types of gifts you can get your wife on this day, but we've rounded up some of our favorites below:
Jewelry: Jewelry is a great anniversary gift for your wife. You can get her something simple but elegant like a gold band or diamond earrings. Or if you have the budget, go all out with a solid gold necklace or bracelet with an expensive gemstone that matches the year.
Aromatherapy: Aromatherapy is a great gift for any woman. It can help her unwind after a long day by using relaxing scents like lavender and chamomile. There are diffusers that plug into your wall outlet or USB port on your computer so you don't have to worry about running out of batteries when you travel.
Electronics: Electronics are another great anniversary gift for your wife. If she's always on her phone or computer, you can get her a fancy Bluetooth speaker that will play music wirelessly from any device. Or if she uses a lot of cords at home, get her a wireless charging pad so she doesn't have to worry about keeping track of all those pesky chargers anymore.
7th Wedding Anniversary Gifts for Him
The seventh wedding anniversary gift theme is copper. The color of the year is also copper, so this makes it an ideal time to give your husband a gift that reflects his unique personality.
Copper is an element that symbolizes prosperity and abundance, so it's an appropriate choice for a seven-year wedding anniversary gift.
You can start by choosing any of these ideas:
A beautiful copper bottle opener. Your husband will be able to use it every day and think of you each time he opens a bottle of beer or soda!
A copper desk set with letter opener, letter tray and pencil holder. He'll have everything he needs at his fingertips when he works at home or at the office!
A pair of cuff links made from copper. These will look great when he wears them with any suit or dress shirt!
A woolen scarf or pair of socks make a great 7th anniversary present for your husband. You can also give him an old-fashioned shaving set with a brush and razor made from genuine badger hair. He'll love it!
If your hubby is an office worker, he'll appreciate any desk accessories that help him organize his work and keep him organized at home as well. Desk sets can include items such as staplers and paper clips as well as calendars, organizers and other useful accessories that make life easier!
Seventh Wedding Anniversary Gift Ideas for a Couple
A set of silverware is a great gift idea for your seventh wedding anniversary. The forks, knives and spoons are all unique and you can use them on a daily basis. If you are looking for something fancier than the standard stainless steel utensils, consider going with silverware that's been plated in gold or rhodium (silver-like).
If you're looking for something more practical than the traditional cutlery set, consider getting a wine decanter set instead. This type of glassware will help enhance the flavor of any wine that you pour into it by letting it breathe before serving. It will also allow you to serve different types of wines at their optimal temperatures without having to chill them first (which can damage some wines).
If your budget allows for it, consider getting both sets: one casual set from Amazon and another more expensive one from Crate & Barrel or Sur La Table instead!
Gift Ideas for a couple using the 7th Anniversary gift themes of Copper, Wool, Desk Sets, Lapis Lazuli and Onyx:
Copper Gifts – A copper photo frame, perhaps personalize it with a plaque marking the occasion.
Wool Gifts – Matching Wool socks and scarves are great choices for the seventh wedding anniversary. If you want to get something more personal than socks and scarves, try getting hand-knitted sweaters or hats in wool yarns instead. These types of gifts are perfect because they represent comfort and warmth which is what every couple wants to feel on their special day!
Desk Sets – A desk set like pen/pencil holder or paperweight/desk clock make excellent gifts. You could get two and personalize each with a special message for each other.
Lapis Lazuli – Matching Key Rings incorporating the gemstone are a great option for this year.
Oynx – Desk sets are often made of onyx so perhaps look for a matching set they can share.
Appropriate Flower Wedding Anniversary theme list
Jack-in-the-pulpit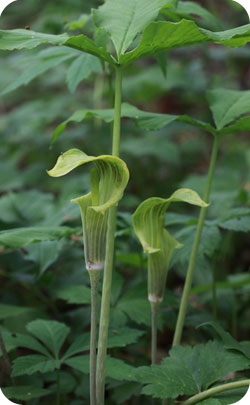 The Jack-in-the-pulpit is a native plant found most often in the eastern states. It thrives best in moist woodlands, it's Latin name is Arisaema triphyllum. Check Wikipedia for further details on the flower.
Gift Ideas based on Jack-in-the-pulpit
It's a bit of a strange flower to be on the flower list as it is very uncommon to find it in a florist's inventory. Some do however it is rare.
Jack-in-the-pulpit sculpture
Bouquet incorporating Jack-in-the-pulpit
Jack-in-the-pulpit seeds to grow on.
The 7 year Anniversary Facts and Figures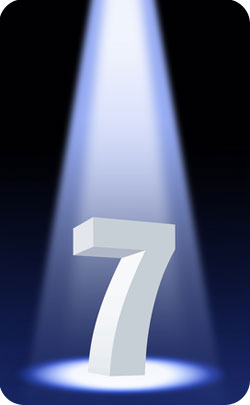 On the 7th anniversary of your marriage you would have been married for
2,555 days or
61,320 hours or
3,679,200 minutes which is over
220 million seconds!
During this time you would have shared, on average, over 19,100 hours of snuggle time (sleeping!) or about 2 years, 2 months; assuming you don't work together you've been apart for over 14,800 hours which is about 1 year, 8 months. You would have by now shared about 5,600 meals together which equates to approximately 4 months, 14 days of continuous eating!
In summary
It's not just the thought that counts. The right gift can make all the difference in a relationship, whether it's with your spouse or a good friend. If you're shopping for an anniversary present, finding something that reflects your unique connection is the best way to show how much you care. Matching it to one of the themes for the 7th anniversary is a bonus.
There are many ways to celebrate your marriage and the 7th anniversary. The most important thing is to have fun and stay in tune with each other. Remember that this is a time for celebration, not stress!
What's Next
Next year, being the 8th Wedding Anniversary the traditional gift theme list suggests Pottery or Bronze as the appropriate gift theme. The Modern gift list suggests Linen or Lace as the theme. The Gemstone Anniversary List offers Tourmaline and Aventurine as the gift themes with the appropriate flowers being Clematis.
Last year, the 6th Anniversary the traditional gift theme list was Candy or Iron. The Modern gift was wood. The Gemstone Anniversary List showed Garnet and Amethyst as the gift themes with the appropriate flowers being Calla Lilies.