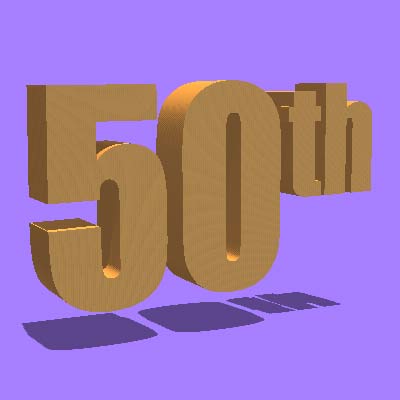 If you're looking for some great gift ideas for your parents' 50th wedding anniversary, we've got you covered.
The 50th anniversary is also known as the golden wedding because it's traditionally celebrated with gold gifts. This makes it relatively easy to find a gift for your mum, but a bit more difficult for your dad or when you're buying a joint present. Follow the links for some of our ideas that are great 50th wedding anniversary gifts for your mum and dad. The ideas should enable both your parents to enjoy the gift.
For more ideas check out our 50th Anniversary Gifts page. If you want more details on the actual anniversary check out our 50th Wedding Anniversary page.
Golden Wedding Gift Ideas
The term "Golden Wedding" is traditional—it's commonly used to refer to the 50th wedding anniversary celebration. But you can also use it to describe any golden-themed item that will make a great gift!
It's easy to make your Golden Wedding gifts extra special by adding personal touches like photos of your loved ones or their favorite hobbies. If they're into sports, get some sports memorabilia or tickets to a game—they'll love it!
Modern 50th Anniversary Gifts
50th wedding anniversary gifts can be tricky. The traditional theme is gold, but the modern gift list theme has a slight variation, and suggests gold jewelry.
If you're looking for a gift that will impress your loved ones, try a set of gold pens, or a pair of complementary bracelets. You could also get a necklace set or watches for each other!
Golden Wedding History
The earliest recorded celebrations show the Husband presents his wife with a Gold Garland to wear. This was normally at a family celebration. Celebrating 50 years also maps into the biblical events of their second jubilee as each jubilee traditionally lasted 25 years.
Gold also replaces the gemstone gift theme. Thus you could take the opportunity to have a gold themed day. Spending time together with gold being used throughout the day. As you can eat gold leaf, you could have a nice meal with gold leaf making an appearance or you could simply be content with some beautiful gold jewellery such as updated wedding rings.
There are few people in this world who deserve to be celebrated on their 50th anniversary as much as your parents. They've raised you and given up so much over the years, and now it's time for you to give back. That being said, there's no one-size-fits-all gift for a parent's 50th anniversary. While some people might prefer that you give them something valuable like jewelry or artworks, others might enjoy something more personal like framed pictures from their past together or even some new clothes from a trip they can remember. In any case, here are some ideas for gifts that will make your parents feel special:
50th Anniversary Gift ideas
Personalized marriage certificate
A personalised marriage certificate is one of the best gifts you can give your parents. For example, if your parents live in Florida, you could have the certificate printed on beach-themed paper and frame it as part of a decorating scheme for their new home. Likewise, if they live in California, you could have the document printed on Hollywood Boulevard street signs.
Additionally, if your parents are getting married or renewing their vows this year (or even if they aren't), a personalized marriage certificate makes an excellent wedding anniversary gift! This keepsake will remind them of how much love brought them together—and how much love continues to bind them to each other today.
Golden wedding logo clothing
If your parents are celebrating their golden wedding anniversary, they will surely appreciate any gift that comes with a golden wedding logo. This rectangular piece of metal looks like an envelope and has "Golden Wedding" engraved on the front. You can purchase it from several different retailers, including Amazon and eBay, who will deliver the item directly to your parents' home.
If you want to get really fancy with your present for Mom or Dad's big day, consider buying them a set of cufflinks that bear their names (or even initials) as well as their anniversary date etched inside—this one has our vote!
Anniversary photo book
Making a photo book is an excellent way to show your love and appreciation for the years of their marriage. You can make it personal by including photos of you and them together, as well as any other family members who are important to both of you. A keepsake like this will be something they can look back on for years to come.
If you want more guidance in creating this gift, popular photo-book providers like Shutterfly and Snapfish offer easy tools for designing books from scratch or working with templates that are already made up for you (like our example).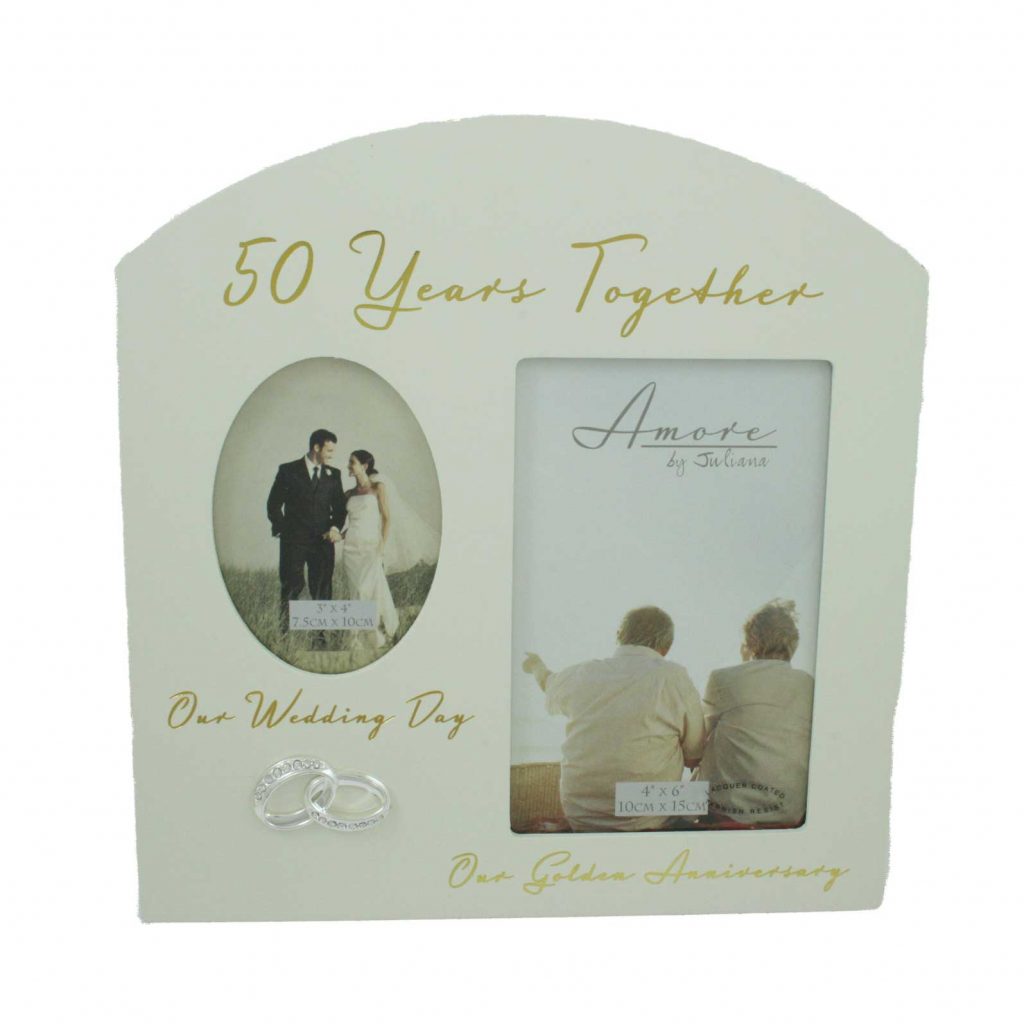 Amore Golden 50th Anniversary Wedding Gifts Then & Now Photo Frame – 6″x4″
Fine quality collectable keepsake photo frame from the Amore by Juliana gifts range. This lovely photo frame celebrates the special couple's 50th Golden Wedding Anniversary. Cream engineered wood design with Silver script and a built-in stand. Lacquer coated, tarnish resistant. Simple but elegant, this makes an excellent present to give or to receive.
Reflections keepsake box
A keepsake box is a great way to celebrate a milestone anniversary, but it's also a gift that can be treasured for years to come. When gifting a keepsake box, you want to make sure it's personalized with photos and messages that are meaningful to the recipient. If your mom loves reading and cooking books from her childhood, then she would love something like this:
A custom-made book cover with her favorite author on it! You could even have it made in the shape of an old-fashioned library card so she can slide her favorite novel into her new book jacket.
This would be perfect for dad who likes collecting vinyl records or CDs. You could get him one of those fancy record players where you can put all your old music in front of you so they're easier to access—and maybe even play some tunes while he's working on his next project at home!
Mugs
Mugs are a great 50th anniversary gift idea. You can personalise the mug with photos, sayings and dates of your parents' wedding day. If you want to make it extra special, consider buying a mug that is shaped like a wedding ring or one with the 50th anniversary logo on it.
Poster showing every year of their marriage
You can make a poster to show every year of their marriage. Take a picture of them every year and put them in chronological order. This is a great way to show how much they have changed over the years, and you can use the photos to make a video too!
Art from their wedding vows
Your parents have been together for 50 years and they're still in love. You can make this a special moment by giving them a personal gift that reflects their love. A wedding vow is a promise to love each other forever, be faithful to each other, support each other, and always be there for each other.
Record a CD of memories from important people in their lives
Have the important people in their lives record a CD of memories and stories. They can talk about how they met your parents. How they feel about them now, and what makes your parents special to them.
You should also include pictures of each person as they are today so that your parents will know what they look like as well as when they were younger. A photo collage is a great way to show this off! If you don't have access to any photos from childhood or before, try taking some yourself—just make sure it's not blurry or out of focus!
To make things easier for those who may not remember everything clearly anymore (or who just aren't very good at remembering details), give them an outline with some prompts that include questions such as: What was my favorite food when I was five years old? What did we do together most often during our vacations? How long have we known each other? This will help jog their memory when it comes time for recording their thoughts on tape or CD.
Create a 'story of your life' book for them.
As a kid, I always thought my parents were the most interesting and amazing people in the world. They had such interesting stories and they knew so much! By creating a book about their life together and sharing those stories with them, you can relive those memories and make new memories along with them. The best part is that this may be done by hand or on computer – however you want to do it! You could make it as long or short as you wish depending on how much time/money/skillz you have!
If possible, include pictures from when your parents were younger as well as photos of things that happened throughout several years of their marriage. Letters from friends are also fun to read through later on because they give insight into what life was like back then without having been there yourself (like letters between my grandparents when they first started dating). Think about other mementos that would represent important moments in their lives – artwork created by them while dating? A song written by one parent for another? A bracelet given out to all family members at Christmas every year? Those things will become even more special when put into this book because they're part of something greater than just one person's experience; they're part of an entire family's history – which makes up who we all are today!
Take them out to dinner with family and friends and organise a small gift.
Take your parents out to dinner and arrange a gift that they can open together with you. This is a great way to spend time with your parents and celebrate the occasion. Make sure you organise something special by asking everyone to wear their best clothes. Even hire a photographer if there are children attending.
Before booking any venues for the occasion, make sure you can open gifts in front of the family members present. While it may be tempting to just go out for dinner at their favourite restaurant (and then get them an edible gift), why not treat them with something unique instead?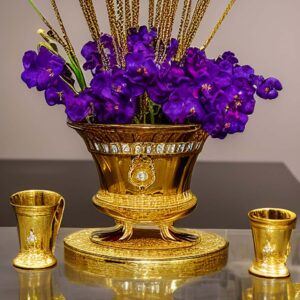 A framed letter from you expressing how much they mean to you.
A framed letter from you expressing how much they mean to you. Along with this perhaps, photos of the two of you together over the years.
The best 50th anniversary gifts are those are often ones you personalize, are meaningful and special. A framed letter is a great way to show your parents how much they mean to you and what an impact they've had on your life. You can also include photos of yourself as a child growing up with them. This so they have a visual reminder of what it was like when they were raising their children together.
In Conclusion
One of the best things about these gifts is that they don't have to be expensive. You can find most of them online at affordable prices and you can make them yourself if you're crafty enough. If you want something more elaborate, then buying an album or a framed letter might be a better option – but either way, we hope that you find something here that will help your parents celebrate their big day.