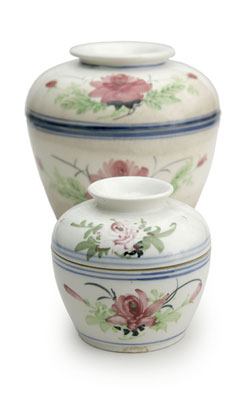 Celebrate your first double decade together with an array of 20th year anniversary gifts. The ups and downs that you've had, the love and laughter you've shared and the good times to look forward to are all centered around your 20th year anniversary. Show your true affection for one another by choosing the perfect gift to mark this special day. If you never know what to get, then take note of the traditional, modern, gemstones and different flowers that are connected to the 20th wedding anniversary and have more choice.
Traditional 20th Anniversary Gift Theme
Traditionally, the 20th year anniversary is marked by China. Although this isn't the first thought when it comes to romance, love and being together, a little inspiration, imagination and thought and you can find many fantastic gifts to choose from. Delve into the facets of what china is, and you'll see it is strong, resilient and stands the ravages of time, just like a good marriage. Now you can see just why China works when it comes to buying your 20th wedding anniversary gift!
Modern 20th Anniversary Gift Theme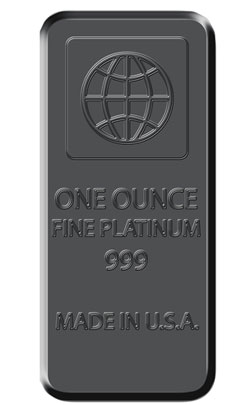 The Contemporary or Modern anniversary list states the gift theme for the 20-year anniversary is Platinum. Other references associate Bone China as the modern theme. If you choose Platinum as the gift theme then you have a wide selection of gift ideas after all its estimated one in every five goods sold either use platinum or have had platinum used in their manufacture. Platinum Jewelry is a popular choice if you are buying for your wife. For the men there are more industrial things, at the top end the major use of platinum nowadays is in autocatalysts which are used to remove the harmful exhaust emissions in automobiles, a piece of platinum bullion or coins can be a great gift as well as a great investment! At the more modest budget there are also like for the women some great jewelry items available.
Appropriate Flower for the 20th Anniversary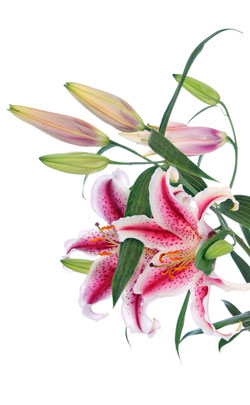 The flowers associated with the 20th anniversary are the Day Lily. The latin term for this species for flowers is Hemerocallis, there are a large variety Day lilies and some are used in Asian cooking, these are sold in Asian supermarkets as golden needles (or gum jar) care should be taken however as some varieties are toxic. The language of flowers has many meanings for flowers depending upon their type in this instance the day lily has no meaning which is great if you are worried about what hidden meaning you might send with a bouquet!
Gemstone 20th Anniversary Gift Theme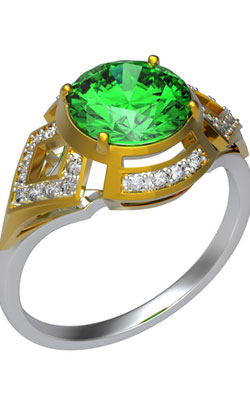 The Gemstone Anniversary List shows Emerald as the gemstone associated with the 20th wedding anniversary. Lots of folklore and traditions surround gemstones, Emerald was believed to lessen the pangs and dangers of child-birth by wearing it it was also believed to be a great protector of chastity; it was said that if a broken vow or unchaste act occurred between the giver and recipient then the emerald would become dim or lose it's color and an act of gross treachery might even cause the stone to crumble on its setting!
The 20 year Anniversary Facts and Figures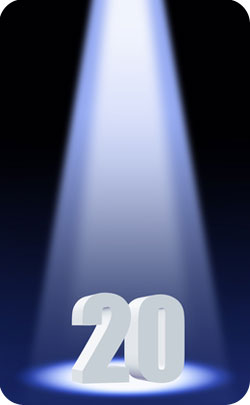 On the 20th anniversary of your marriage you would have been married for
7,300 days or
175,200 hours or
10,512,000 minutes which is over
630 million seconds!
During this time you would have shared, on average, over 54,700 hours of snuggle time (sleeping!) or about 6 years, 3 months; assuming you don't work together you've been apart for over 42,288 hours which is about 4 years, 10 months. You would have by now shared about 15,900 meals together which equates to approximately 1 year, 1 month of continuous eating!
What's Next
Next year, being the 21st Wedding Anniversary there is no traditional gift theme assigned as the appropriate gift theme. The Modern gift list suggests Nickel or Brass as the themes. The Gemstone Anniversary List offers Iolite as the gift theme. There are no appropriate flowers assigned for the year.
Last year, the 19th Wedding Anniversary there is no traditional gift theme assigned as the appropriate gift theme. The Modern gift list suggests Bronze as the theme. The Gemstone Anniversary List offers Blue Topaz or Aquamarine as the gift themes. There are no appropriate flowers assigned for the year.