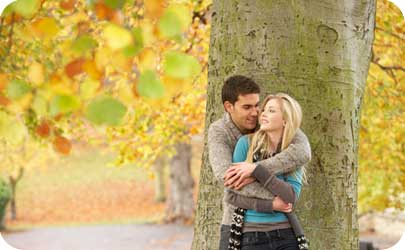 The 19 year anniversary does not have a traditional wedding anniversary material, symbol or flower associated with the celebration, as you can see below the other lists do have symbols to use. If you have been using the traditional list then as there is no specific theme a suggestion would be to look for a personal or specially personalized gift as this would be well received.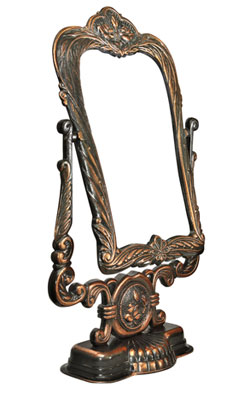 The Contemporary or Modern anniversary list states the gift theme for the 19-year anniversary is Bronze.  This material is versatile and has been used for centuries in all kinds of industries. Probably best known in sculptures and busts and with are many options available. Should a sculpture or bust be your ideal gift there are some wonderful sculptures such as the hand or the kiss available or you can even commission a sculptor to make your own.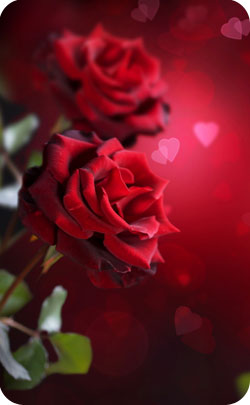 The 19th Wedding Anniversary has not had any flowers traditionally associated with the celebration;  if you know they love flowers how about constructing your own message using the language of flowers, see if they can work it out!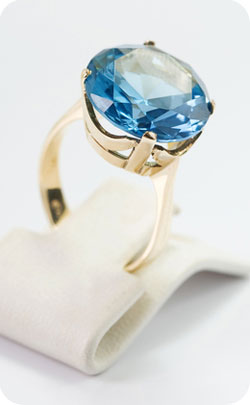 The Gemstone Anniversary List shows Aquamarine as the gemstone associated with the 19thWedding Anniversary. Other references also mention Topaz as a gemstone associate with this anniversary.Lots of folklore and traditions surround gemstones, Aquamarine whose name is derived from Latin and means 'sea-water' is said to stand for 'faithfulness' and is also a good luck charm for those setting out on a long journey overseas.A notable Aquamarine gemstone was owned by Julia, daughter of Titus; the Roman Emperor. The Gemstone had her portrait etched into the stone, the gemstone is now kept in France's National Museum in Paris.
Now, we have a theory as to why Topaz is mentioned in some references (no proof to back it up though!) We think it's mentioned as blue topaz could easily be mistaken for aquamarine. If anyone can throw some light on this or provide some supporting evidence we would love to hear from you.
The 19 year Anniversary Facts and Figures
On the 19th anniversary of your marriage you would have been married for
6,935 days
or 166,440 hours
or 9,986,400 minutes
which is over 599 million seconds!
During this time you would have shared, on average, over 52,000 hours of snuggle time (sleeping!) or about 5 years, 11 months; assuming you don't work together you've been apart for over 40,173 hours which is about 4 years, 7 months. You would have by now shared about 15,200 meals together which equates to approximately 1 year of continuous eating!