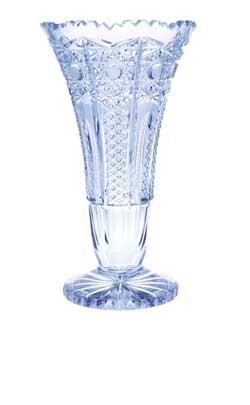 The Traditional Wedding Anniversary list shows that the 15 year anniversary has a theme of Crystal. There are many options available to you to commemorate your 15thanniversary in Crystal there are many cut-glass Crystal vases, bowls or glasses available. Being a significant anniversary perhaps an ornamental bowl or vase is the ideal solution.
If you are looking for a statement piece then a great solution is a cut-glass crystal decanter with glasses.
24% Lead Crystal is the standard that should be sought when selecting crystal gifts.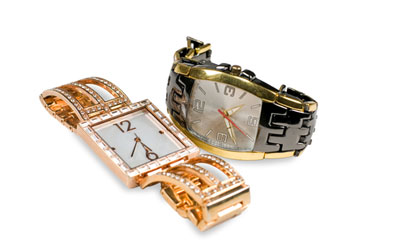 A contemporary or
modern
15th year anniversary gift has a theme of
Watches
. You can often get great bargains when you shop for a pair of watches rather than just one watch perhaps now is the time to treat yourself at the same time!
The
flowers
associated with the 15th anniversary are
Roses
. The language of flowers has many meanings for flowers depending upon their type some meanings are:
Red Rose – I Love You
Pink Rose – Perfect happiness; please believe me
Yellow Rose – Friendship
Thornless Rose – Love at first sight
Single, full bloom Rose – I love you; I still love you
Rose bud – Beauty and youth; a heart innocent of love
Red Rose bud – Pure and lovely
Bouquet of full bloom Roses – Gratitude
Rose Tea – I'll always remember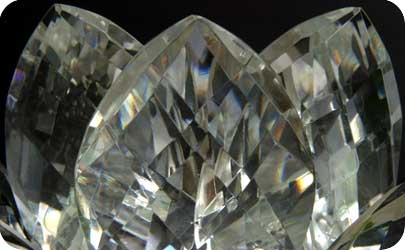 The
Gemstone
Wedding Anniversary list shows
Rock Crystal
is the appropriate gemstone for this year.
15 year anniversary facts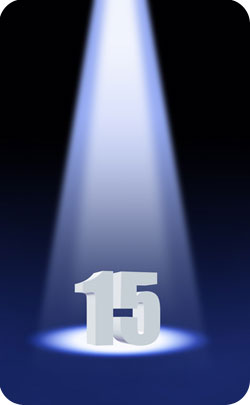 On the 15th anniversary of your marriage you would have been married for 5,475 days or 131,400 hours or 7,884,000 minutes which is over 473 million seconds!
During this time you would have shared, on average, over  41,000 hours of snuggle time (sleeping!) or over 4 ½ years; assuming you don't work together you've been apart for over 31,000 hours which is about 3 years 7 months and you would have had over 11,000 meals together which equates to approximately 284 days of continuous eating!