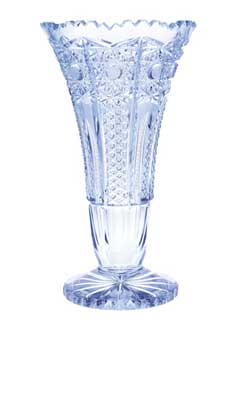 15th Wedding Anniversary is the perfect time to introduce a little bit of sparkle into your home.
Crystal is the traditional gift theme for this anniversary, and there are many options available to you. Cut-glass crystal vases, bowls, or glasses are ideal for this occasion. If you are looking for something more ornamental, an ornamental bowl or vase may be the perfect solution.
If you're looking for a statement piece, a great option is a cut-glass crystal decanter with glasses.
The standard for selecting crystal gifts should be lead crystal (24% lead).
Modern 15th Anniversary Gift Theme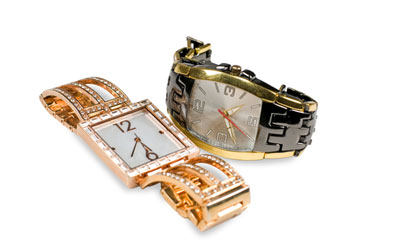 A contemporary or modern 15th-year anniversary gift has a theme of watches. You can often get great bargains when you shop for a pair of watches rather than just one watch, perhaps now is the time to treat yourself at the same time!
Watch Anniversary Gifts
A watch is an excellent idea for a 15th wedding anniversary gift. Watches are always in style and they are something that everyone uses. You can either choose to buy two watches as a set or just one watch that you both can wear. If your spouse has been asking for a new watch, it would be great to surprise him or her with one on this special day.
Gemstone Anniversary Gift Theme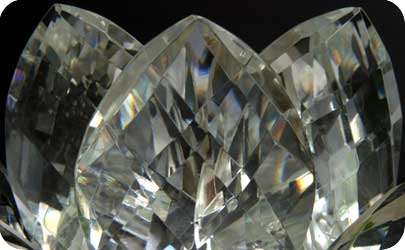 The 15th anniversary is a special time to celebrate. It's the perfect opportunity to honor your love and commitment with an anniversary gift that lasts forever.
For the 15th anniversary, Rock Crystal is the appropriate gemstone. Rock crystal is a transparent form of quartz that comes in many colors, including yellow, green, blue and purple. The color of rock crystal changes depending on its environment—for example, it can become clear if you expose it to sunlight for a long period of time.
Rock crystal has been used as an adornment for centuries; jewelry made from it was worn by royalty and nobility in ancient times. Today, people still use rock crystal in jewelry making because of its brilliant luster and versatility as a material for carving.
Rock crystal represents the strength of marriage, and it also symbolizes purity and clarity. This gemstone can help to represent your relationship with your spouse, as well as the journey you have taken together. Rock crystal may also represent your commitment to one another as you continue to grow together in your marriage.
Appropriate 15th Anniversary Flowers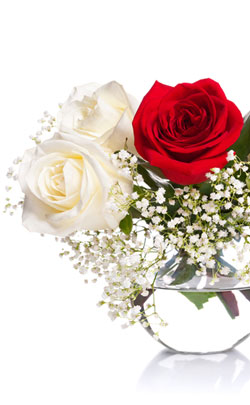 Roses are the perfect flower to use for a 15th wedding anniversary. They are available in a variety of colors. Furthermore all have one thing in common: they are associated with love.
The language of flowers has many meanings for roses depending upon their type and color, some meanings are:
Red Rose – I Love You
Pink Rose – Perfect happiness; please believe me
Yellow Rose – Friendship
Thornless Rose – Love at first sight
Single, full bloom Rose – I love you; I still love you
Rose bud – Beauty and youth; a heart innocent of love
Red Rose bud – Pure and lovely
Bouquet of full bloom Roses – Gratitude
15 year wedding anniversary facts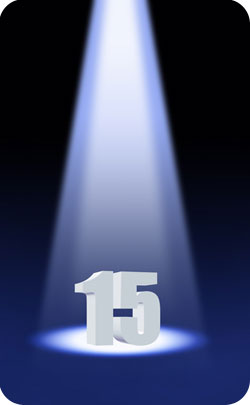 What's 15 years? Well on your anniversary you will have been wed for:
5,475 days or
131,400 hours or
7,884,000 minutes which is over
473 million seconds!
During this time you would have shared, on average, over 41,000 hours of snuggle time (sleeping!) or over 4 ½ years; assuming you don't work together you've been apart for over 31,000 hours which is about 3 years 7 months and you would have had over 11,000 meals together which equates to approximately 284 days of continuous eating!
What's Next
Next year, being the 16th Wedding Anniversary there is no traditional gift theme assigned as the appropriate gift theme. The Modern gift list suggests Silver Holloware as the theme. The Gemstone Anniversary List offers Peridot or Aquamarine as the gift themes. There are no appropriate flowers assigned for the year.
Last year, the 14th Wedding Anniversary the traditional gift theme list suggests Ivory as the appropriate gift theme. The Modern gift list suggests Gold Jewelry as the theme. The Gemstone Anniversary List offers Moss Agate or Jewelry as the gift themes with the appropriate flowers being Dahlia.