If you're like most couples, your 16th wedding anniversary is a pretty big deal. It's definitely something worth celebrating! There are lots of fun and meaningful ways to mark this special occasion, so we've put together a few ideas to help get you started. Whether you want to do something special for your spouse or spend time with family and friends, we've got you covered. Keep reading for our top 16th anniversary tips!
Traditional 16th Wedding Anniversary Gifts
The 16th anniversary does not have a traditional wedding anniversary gift theme nor an appropriate flower associated with the celebration. As you can see below the other lists do have symbols to use or if you have only been using the traditional list then effectively you have a free choice for a gift.
Modern 16th Anniversary Gifts are Silver Hollowware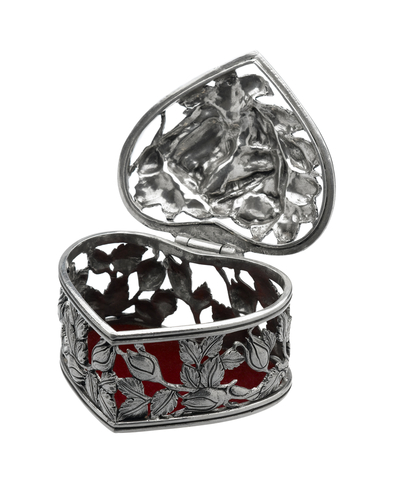 The Contemporary or Modern anniversary list states the gift theme for the 16th anniversary is Silver Hollowware. The term Silver Hollowware can be a difficult one to define nowadays it used to mean items made from silver that are hollow; nowadays it can also cover items that are silver plated thus not necessarily completely made from silver. Silver plated ornaments and sculptures would most likely fall into this category as do most silver cutlery sets.
Gemstone 16th Anniversary Gifts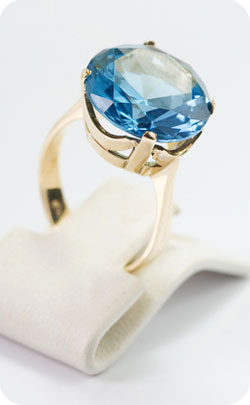 The Gemstone Anniversary List shows Aquamarine as the gemstone associated with the 16th Wedding Anniversary. Other references we have seen also mention Peridot or Topaz as the appropriate Gemstone for this year.
Lots of folklore and traditions surround gemstones, Aquamarine whose name is derived from Latin and means 'sea-water' is said to stand for 'faithfulness' and is also a charm for those setting out on a long journey over seas.
A notable Aquamarine gemstone was owned by Julia, daughter of Titus; the Roman Emperor. The Gemstone had her portrait etched into the stone, the gemstone is now kept in France's National Museum in Paris.
Alternative Gemstone 16th Anniversary Gift theme
Peridot is an olive-green color in its most common form. In ancient times it was believed to protect the owner from evil and is used in crystal therapy as a powerful cleansing stone said to release and neutralize toxins on all levels.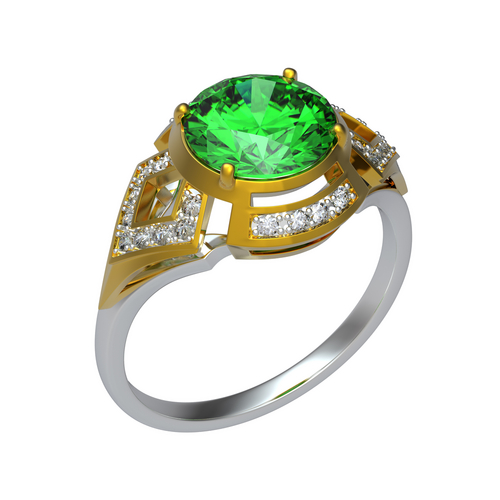 16 year Anniversary facts and figures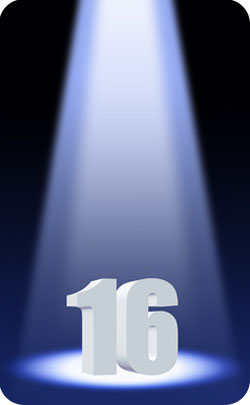 On the anniversary of your wedding you would have been married for about
5,840 days (this is dependent upon when leap years have occurred) or
140,160 hours or
8,409,600 minutes which is over
½ billion seconds. (504,576,000 seconds approx.)
During this time you would have shared, on average, over 43,800 hours of snuggle time (sleeping!) or 1,825 days which equates to 5 continuous years.
Assuming you don't work together you've been apart for over 33,830 hours (1,410 days or 3 years, 10 months) and have had over 12,000 meals together which equates to approximately 7,420 hours of continuous eating!
What's Next
Next year, being the 17th Wedding Anniversary there is no traditional gift theme assigned as the appropriate gift theme. The Modern gift list suggests Furniture as the theme. The Gemstone Anniversary List offers Citrine or Amethyst as the gift themes. There are no appropriate flowers assigned for the year.
Last year, the 15th Wedding Anniversary the traditional gift theme list suggests Crystal as the appropriate gift theme. The Modern gift list suggests Watches as the theme. The Gemstone Anniversary List offers Rock Crystal as the gift theme with the appropriate flowers being Roses.