What's the etiquette for anniversary gift giving? Here are some tips to help you decide.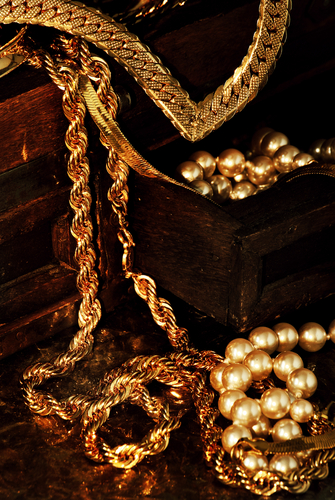 Question. We are about to attend a 50th wedding anniversary. We are distant relatives. I realise the 50th is gold. We are wondering about a gift. Do we need to take one? Does it have to be gold?
Answer. Firstly, does the invitation give any clue, sometimes they say no gifts or similar. If not, then within your family circle if similar events occur are gifts given? Is the event formal or informal?
These may help answer your question on whether they would expect a gift. Etiquette experts are torn on this subject some will tell you that an invitation implies a gift should be presented unless explicitly stated no gifts. Whereas others state that an invitation does not mean a gift is mandatory. This , the argue, is dependent upon your family and social circle and their expectations.
As it is the 50th and as you stated it is the Golden Wedding this does not mean the gift has to be Gold. This is merely the symbol for the anniversary.
If you are a distant relative of the couple, it's not expected that you give a gift. However, if you have a close relationship with them, then it's always nice to give them something to show your appreciation.
What anniversary gift?
If you plan on giving them a gift, I would recommend going with something personal. An anniversary is all about celebrating the past and looking forward to the future, so I'd say try to find something that represents their relationship or marriage in some way.
If you don't know what to get them, here are some ideas:
-A picture frame with photos of them throughout the years (more meaningful if they were taken by someone close to them)
-A bottle of wine from their wedding year (or an anniversary wine with their name on it)
Many other 50th anniversary gifts are available such as commemorative glasses, personalised gifts etc. These indicate the anniversary and are not gold. Mementos of the actually wedding are sometimes good or even a photographic history of their life since the marriage. My personal favourite especially for a major anniversary such as this is a bottle of fine wine or champagne bottled in the year they wed. Check our Golden Wedding gift section to see a range of gift ideas for any budget.