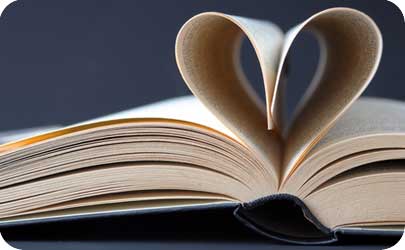 The term Traditional Anniversary gift is given purely because a Modern Anniversary gift list was produced and a way was needed to identify the two seperately.
The traditional anniversary gift list is the original list and represents the symbols associated with each anniversary year in popular folklore prior to the modern list being issued.
Early References
The earliest know references to wedding anniversary symbols or materials as gifts are to Silver (25th Wedding Anniversary) and Gold (50th Wedding Anniversary).
These originate in middle Europe (Germanic Region) and involved the spouse giving his wife a silver garland when they had been married for 25 years.
Some European countries also celebrate Twelve and a half years of marriage using Copper as the Anniversary Symbol.
In the german language the celebration translates from 'Silberne Hochzeit' meaning Silver Wedding and from 'Goldne Hochzeit' meaning the Golden Wedding which is how these terms have been formed.
A point ot note is that it is deemed a 'Silver Wedding' or 'Golden Wedding' and not a Silver Wedding Anniversar; as this would imply you are celebrating the anniversary of your Silver Wedding which occurs after 26 years of marriage!
We have found references to materials associated with specific years which follow the traditional anniversary lists for the first 5 years of marriage and then every 5th year up to 25th and then 50th and 75th.
The earliest reference we have found other than the Silver or gold is to the 5th anniversary (Wood) which implies this became the material for that anniversary around 1875.
There are currently 2 Diamond Anniversaries, one at 60 and one at 75 years. The 75th anniversary is the original traditional diamond anniversary with the 60th being added when Queen Victoria (English Empire Monarch) celebrated her Diamond Jubilee on her 60th anniversary of accession to the throne in 1897 and this has since been adopted as an appropriate Wedding Anniversary also.
In 1937 the American National Retail Jeweler Association issued a more comprehensive list which associated a material for each Anniversary year up to the 15th Anniversary and then each fifth year after that up to the 60th Anniversary.
Additional lists are issued from time to time however the one quoted above is more or less the de-facto list for the Traditional names of Wedding Anniversaries.
References:
The American National Jeweller Association
The Morning Chronicle (Nov 9 1849 Issue 24978 & May 5 1834 Issue 20184)
The Era Sunday, Dec 29 1839 Issue 66
Traditional Anniversary Gift Symbols
| | |
| --- | --- |
| 1st Anniversary | Paper |
| 2nd Anniversary | Straw or Cotton |
| 3rd Anniversary | Leather |
| 4th Anniversary | Fruit & Flowers or Books |
| 5th Anniversary | Wood |
| 6th Anniversary | Candy or Iron |
| 7th Anniversary | Wool or Copper |
| 8th Anniversary | Pottery or Bronze |
| 9th Anniversary | Willow or Pottery |
| 10th Anniversary | Tin or Aluminum |
| 11th Anniversary | Steel |
| 12th Anniversary | Linen or Silk |
| 13th Anniversary | Lace |
| 14th Anniversary | Ivory |
| 15th Anniversary | Crystal |
| 20th Anniversary | China |
| 25th Anniversary | Silver |
| 30th Anniversary | Pearls |
| 35th Anniversary | Coral |
| 40th Anniversary | Ruby |
| 45th Anniversary | Sapphire |
| 50th Anniversary | Gold |
| 55th Anniversary | Emerald |
| 60th Anniversary | Diamonds |
| 70th Anniversary | Platinum or Diamond |
| 75th Anniversary | Diamonds |