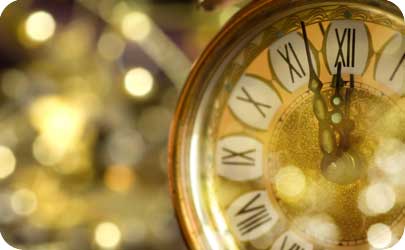 The modern wedding anniversary list suggests the theme of Clocks for the first anniversary.
We like to think this is suggested to mark the passing of all the seasons within the first year of marriage.
Although it is called the modern anniversary list this was issued in the 1960s and hence the reason for some strange choices in the list as they were popular then although nowadays they have lost their desirability!
Gift Ideas
Popular gift ideas using the clock theme are the photo-type clocks where you can incorporate multiple pictures within them, these are used to either display your favourite wedding photos, images of the past year or friends or family.
There is a specific clock style called an 'Anniversary Clock'
which is traditionally designed for placing on a mantle it has doom glass cover and the pendulum revolves rather than swings.
Back to 1st year wedding anniversary
Other 1 Year Anniversary themes